HOW TO BUILD A BLANKET FORT


Type: Set design
Client: Tuborg
Location: CHART Art Fair, Copenhagen, Denmark
Status: Completed, August 2019

Awards: FRAME Award 2020 Nominee - Set Design of the Year
Photos by: Simon Knudsen and Spacon & x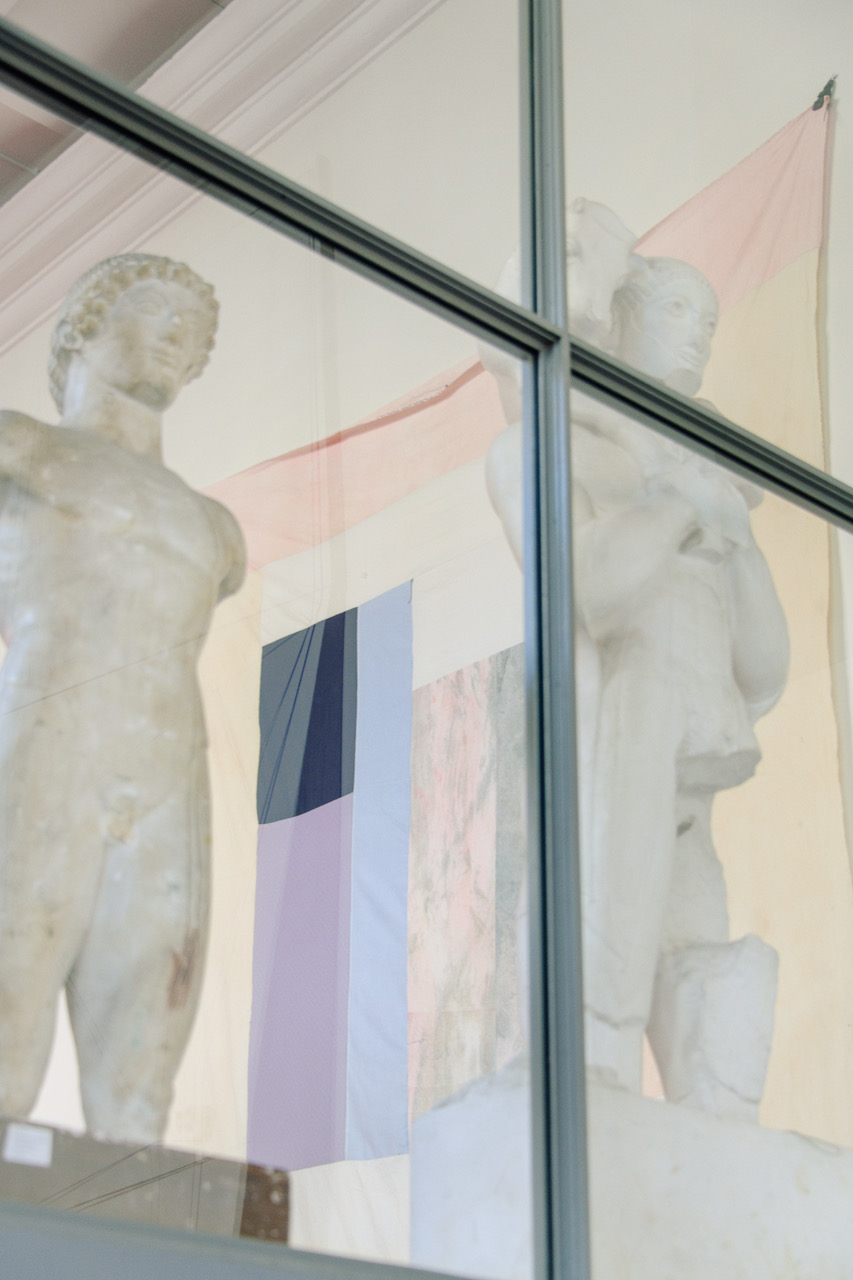 How to build a blanket fort travels to Chart Art Fair

How to Build a Blanket Fort is a maze of colorful textiles, semi-transparent walls, flowy ceiling and abstract objects creating the set of this year's Chart Art Fair. Multiple points for social gathering created in collaboration between Spacon & X, Galleri V1 and the artist duo Frederik Nystrup-Larsen and Oliver Sundqvist.

The design aims to inspire the guests to let go of reality and onboard the journey into their own childish imagination and memories of building, hiding and playing in a blanket fort.

During Chart Art Fair the blanket fort frames yet another collaboration. The visitors will be able to enjoy a hand-picked selection of Normann Copenhagen's furnishings across the two venues, Charlottenborg and Den Frie Centre of Contemporary Art.
The blanket fort will have the honor of framing a large range of creative activities happening during the art fair such as; the central music area, the Tuborg bar and the artist lounge.
Construction and circularity

Material circularity has been fundamental to the design process of The Blanket Fort. The choices of construction material and furniture are not purely driven by aesthetics, the choices are based upon sustainable qualities too. Pointing to upcycling as the ideal solutions for temporary constructions like festivals or art fairs.

The Blanket Fort is primarily constructed from scaffolding and reused bed linen, donated by De Forenede Dampvaskerier. Each bed linen has been dyed in douchey pastel colors from food waste in order to bring new life to the old textiles. Cabbage, avocado seeds and peels is creating a range of natural nuances of pink and red. Additionally, the colours are altered with baking soda for a greener shade or vinegar to make the pink colour pop. Lastly the textiles are combined with old logo-textiles from the Tuborg archive and other vintage textiles. All in all creating a large scale patchwork.

The artist duo Frederik and Oliver carry on the methodology of upcycling by reusing old Tuborg plastic kegs, originally used for beer, as vases and by deconstructing broken chairs into new abstract shapes. The vases and chairs are placed around the fort as small individual lounge areas inviting visitors to hang out and enjoy the fair.

The Blanket Fort emphasises playfulness as the key to creativity, and thereby a fundamental element in the development towards a successful art fair.