ADAPT AGENCY
Type: Workspaces
Client: Adapt Agency
Status: Completed, August 2021
Photographs by: Spacon & X
In 2020, the digital agency, ADAPT, with their 120+ employees got their hands on a unique townhouse office space in the picturesque Christianshavn area of Copenhagen. In their quest to create an office with a creative and innovative atmosphere, Spacon & X was enlisted for the job.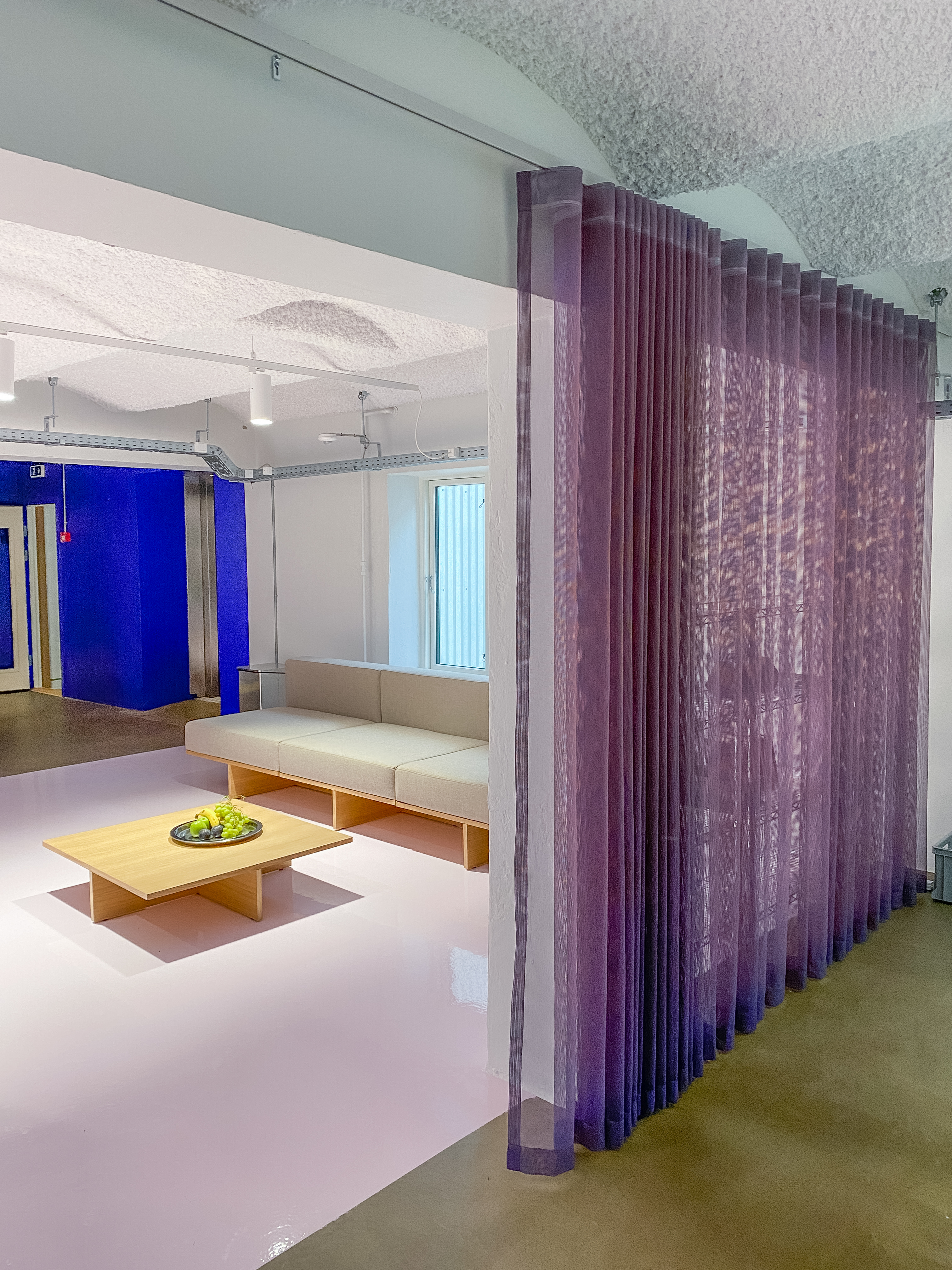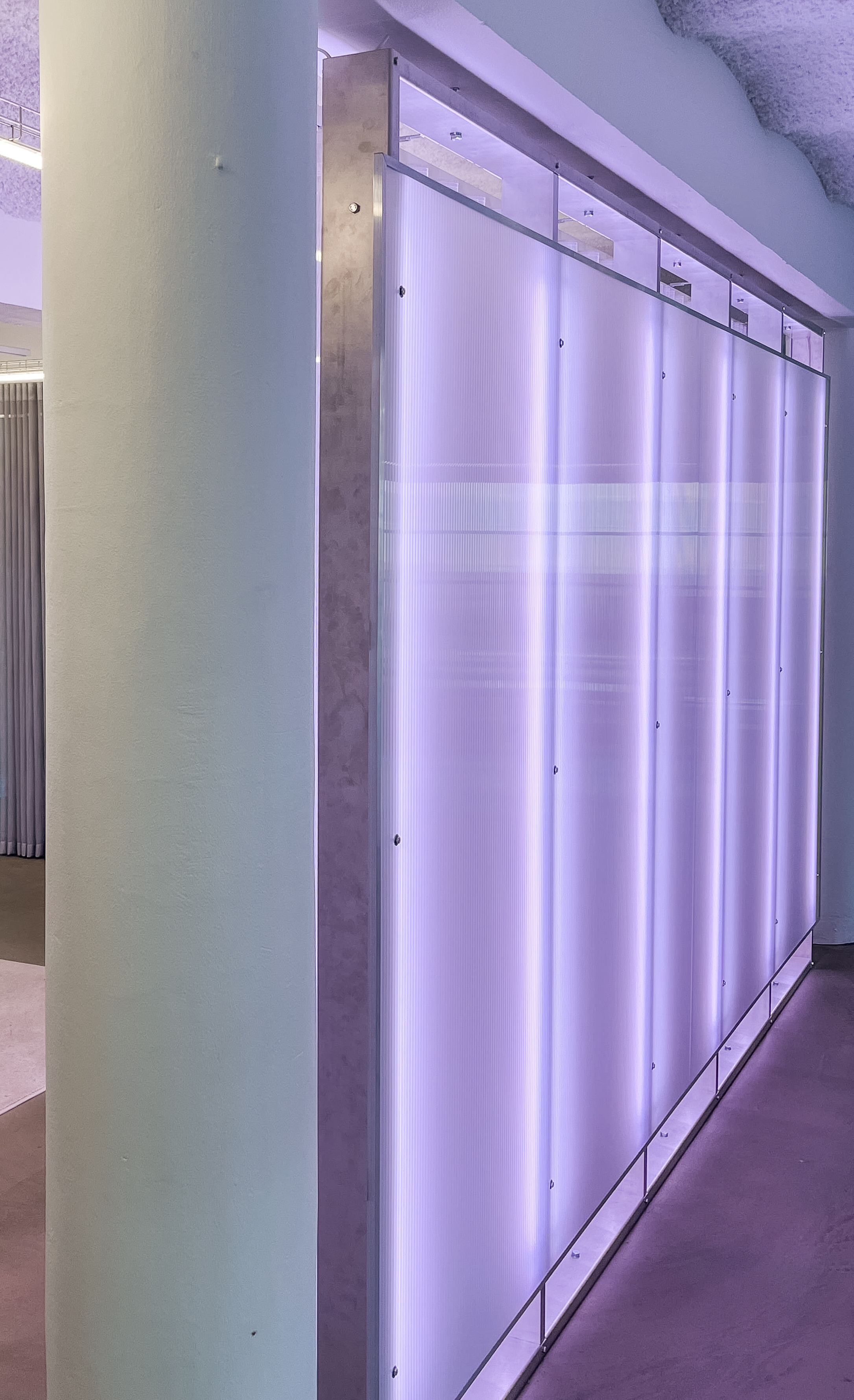 ADAPT sought to have their spaces to be designed in a way that was reminiscent of a creative studio with industrial and functionalist elements. Simultaneously ADAPT wanted a spatial identity with a strong degree of personality with a warm and welcoming atmosphere that could yield a sense of ''wow, I would love to work here'' among their visitors.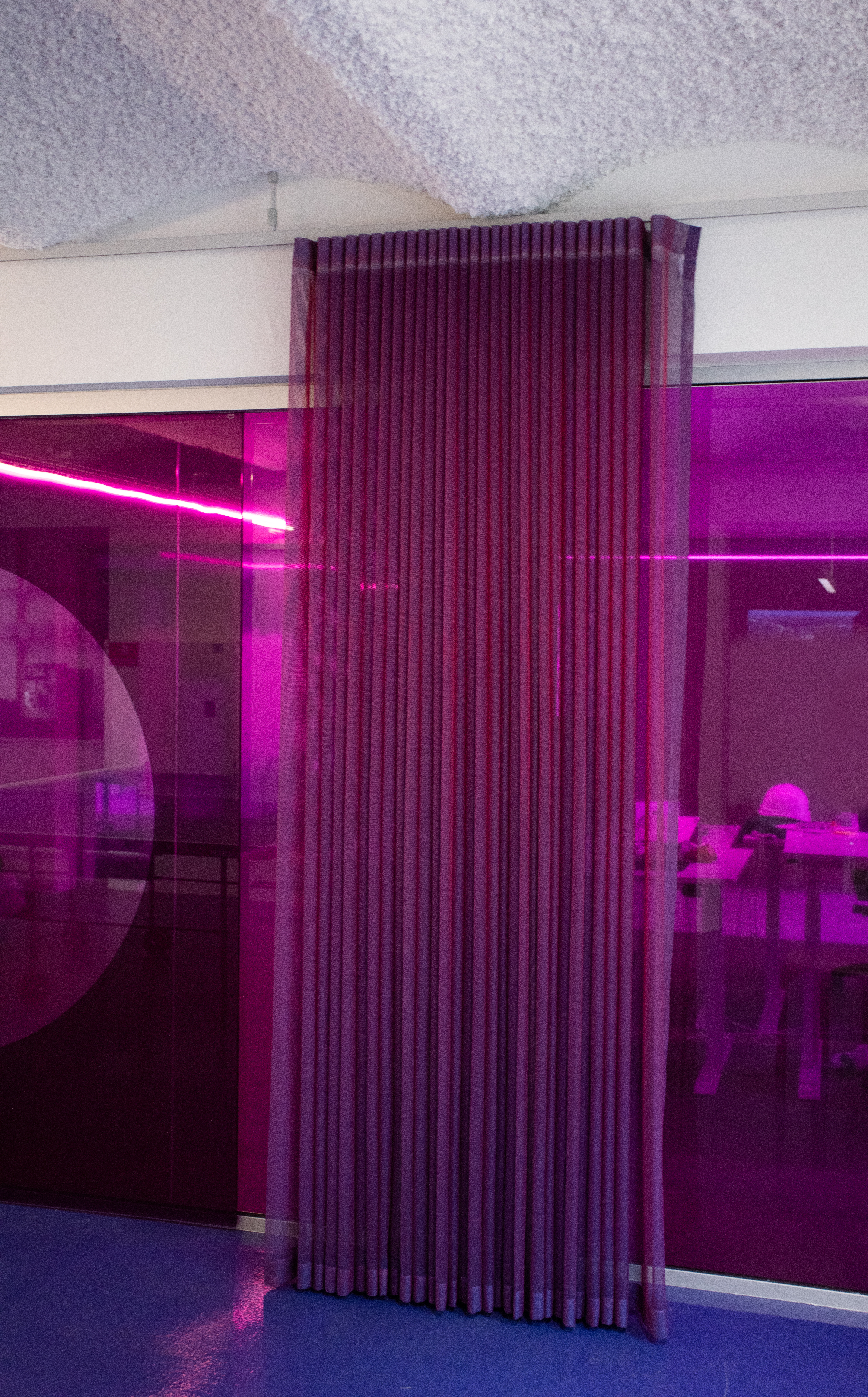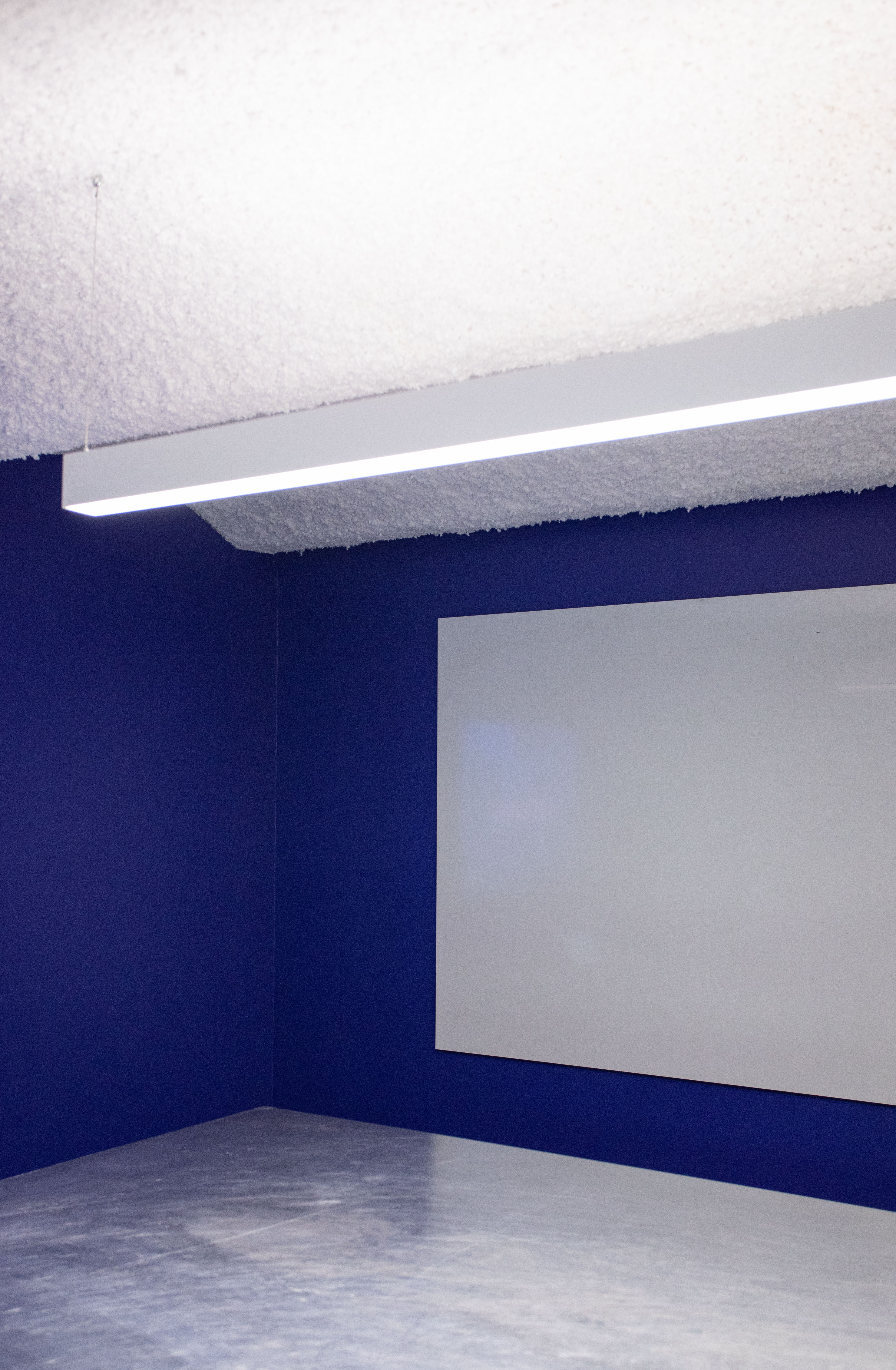 The office has a floorplan spanning over four levels. The entrance floor contains a welcome lounge, kitchen and canteen and a so-called UserLab, while the two other floors act as the primary workspaces with meeting rooms for creative workshops and client meetings.
For the spaces, Spacon & X created a range of custom 'smart' solutions and furniture elements. In the process of finding a core feature of ADAPT's identity, Spacon & X realised that they are excellent at making wire frames. As such, the design strived to translate this into a spatial design which would make this visible to all employees and visitors.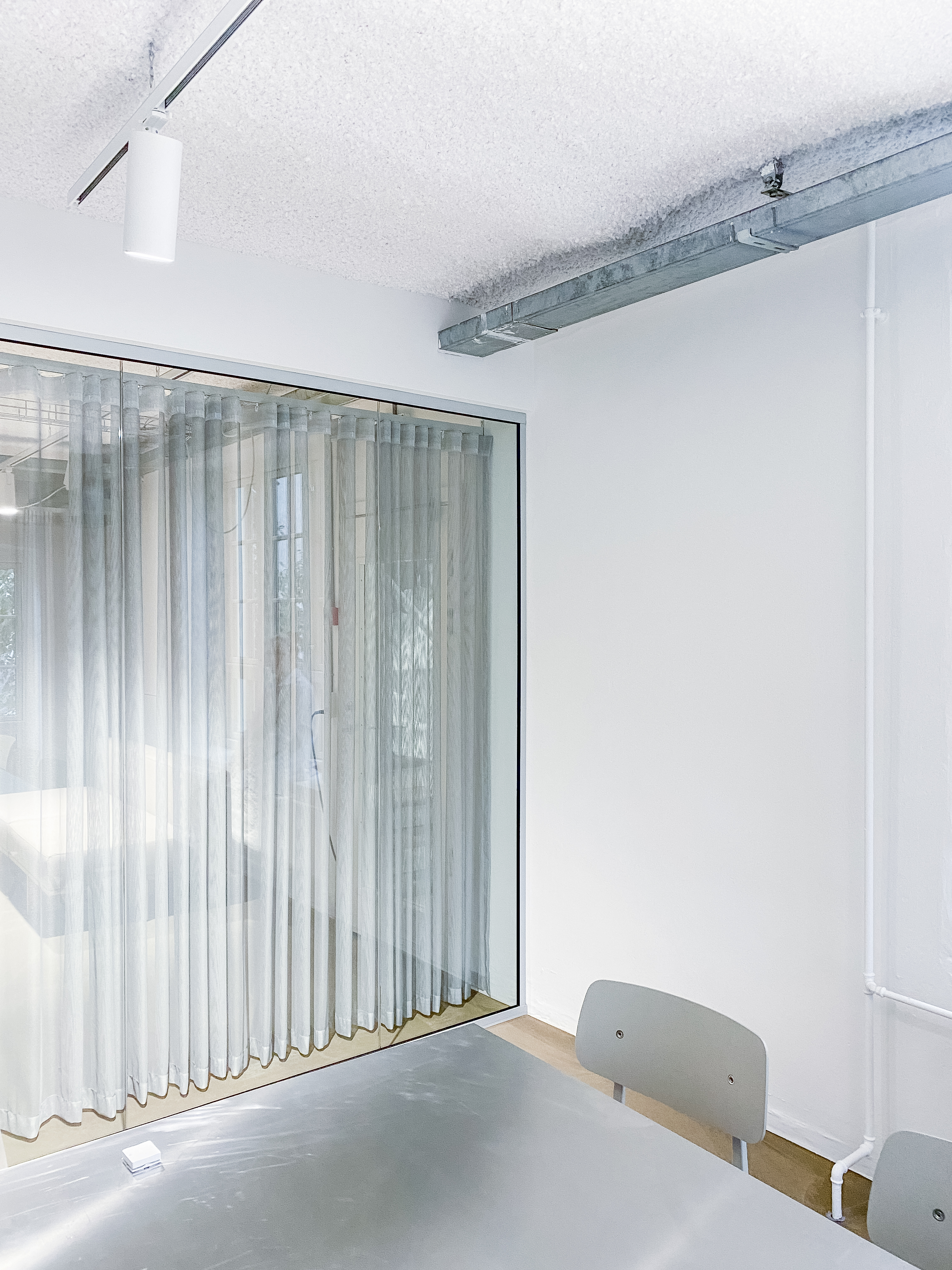 The solution was to build a physical wireframe, which also became the solution to a different problem related to spatial organization. The physical wire frame was designed and built as a "tree of light strings" "growing" from the ground floor to top floor through the stairwell, with a light string branching off on each floor. This also became the solution for making everyone feel as part of the same structure even though the house is split up into several floors. So in this way the wireframe connects the employees both conceptually by the resemblance to the core of their work, and in a more physical sense.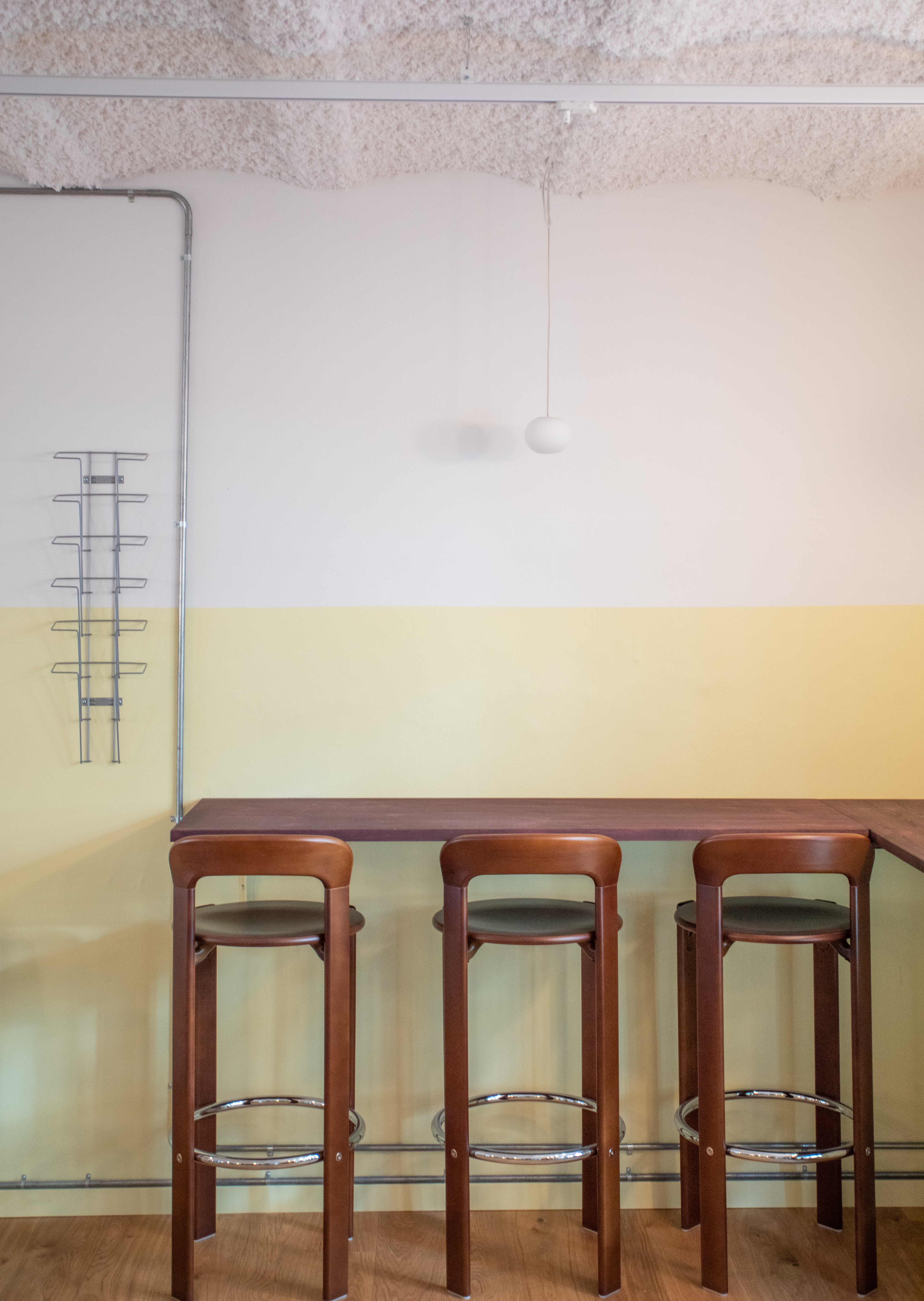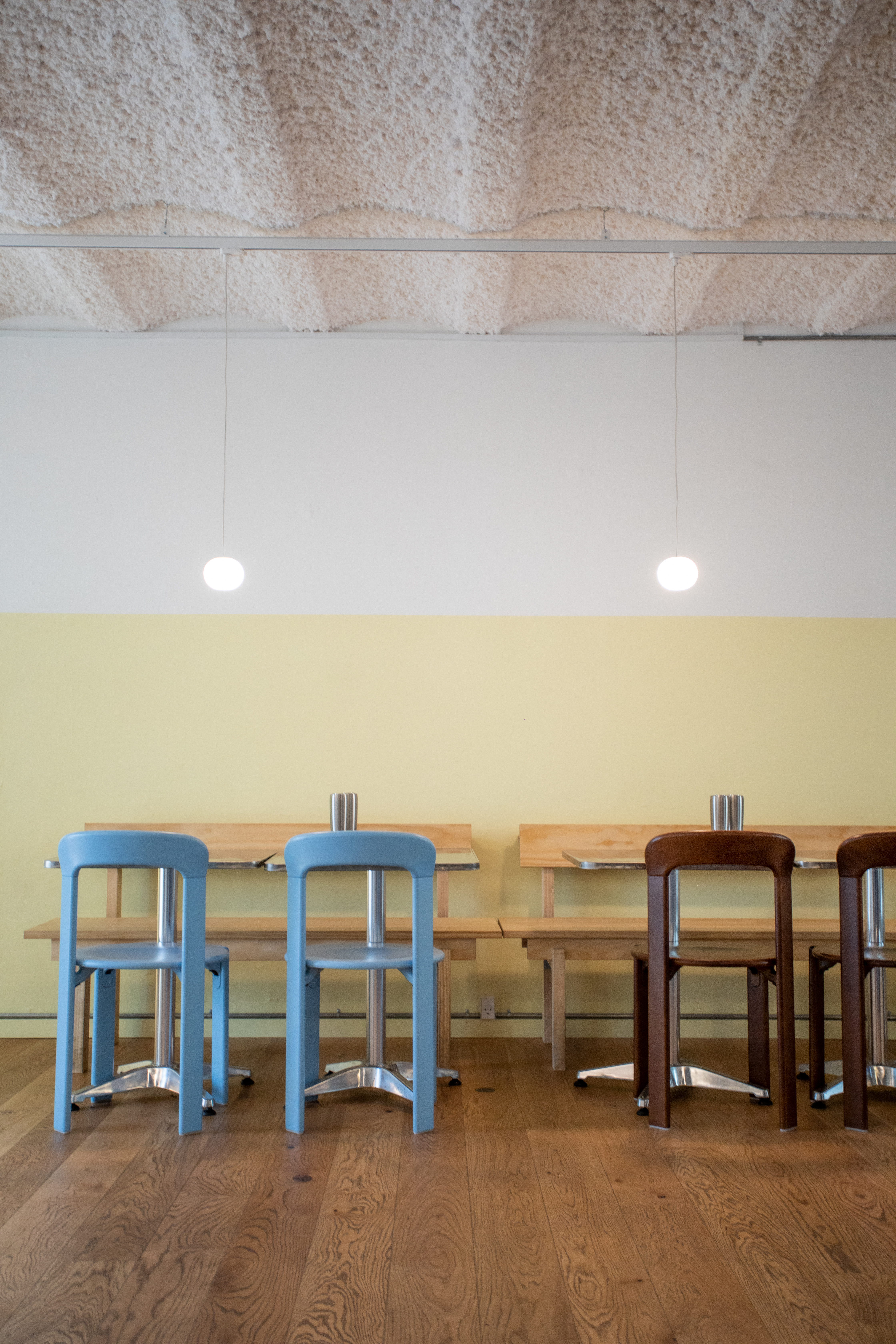 The rather open floor plan, has been contrasted by using curtain solutions to increase privacy, and simultaneously enhance a tactile, warm and welcoming atmosphere within the space. On the other hand, the spatial organisation varies between a typical open-office space solution with possibilities for collaboration and brainstorming but also includes meeting rooms with spray painted discretion foil, in a rather expressive and unconstrained way instead of regular film.