CPH HOTEL
Type: Hotel
Client: DGI
Location: Copenhagen, Denmark
Status: Completed, May 2020

Photographs by: Spacon & X and Daniel Rasmussen
Awards: Shortlisted - Europe Award in International Hotel and Property Awards

DGI-BYEN

As part of an overall transformation of 'DGI-byen' in Copenhagen, Spacon & X presents a new, embracing, and activity-based spatial identity of Hotel CPH – a place designed to greet its guests welcome and represent the diversity and active values inherent in DGI (Danish Association of Sports Clubs).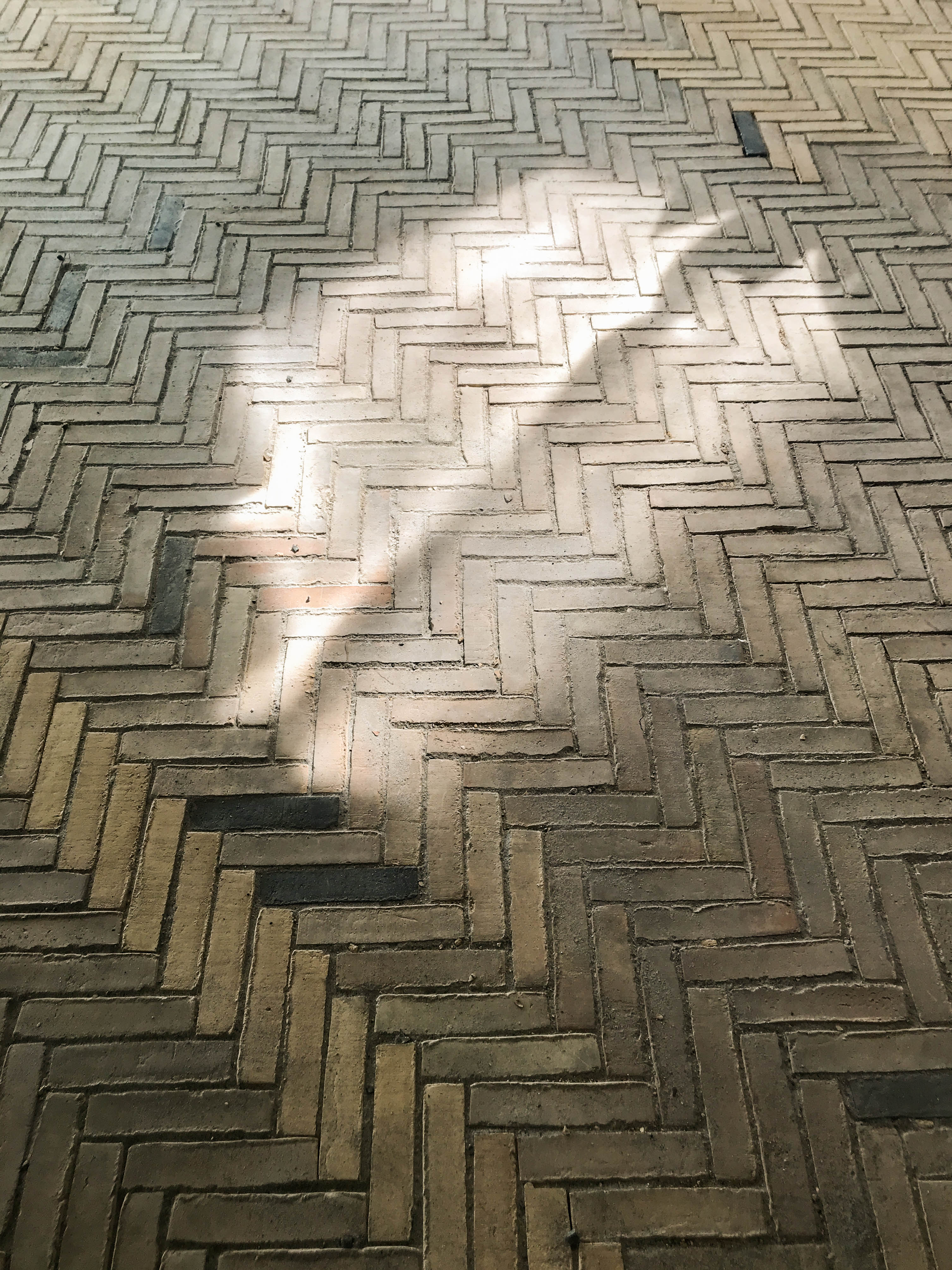 Spatial identity

Our design of the rooms started with a rail on the wall that runs throughout the room and frames a room in movement. The majority of the elements in the rooms are based on the rail-system, which enables guests to personalize their stay at Hotel CPH by making their own interventions and have the elements follow their movement around the room. Like this, our design has a democratic foundation making each guest an active co-creator of the room, which will change from guest to guest and adapt to their specific needs.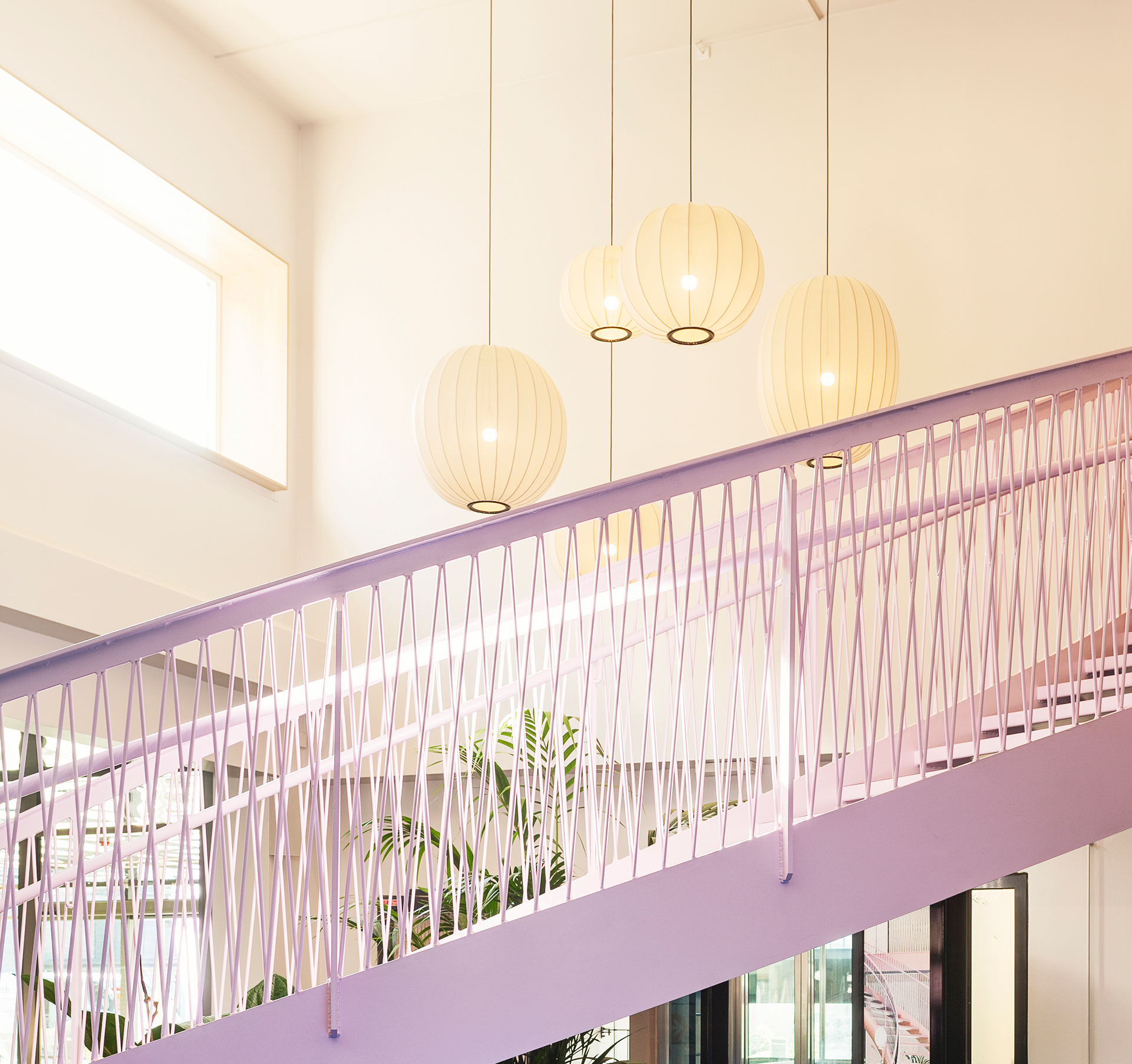 Warm colours and graphic lines


The black lines in the rooms connect the flexible elements and are altered by warm colors chosen to invoke the experience of being under water – inviting the body to rest and recover. On the same note, the used materials have been selected based on their tactile qualities. Like this, each room gets a voice that invites guests to experience the space with their senses. The composition of warmly painted timber, acoustic-performing textile panels, natural leather surfaces, black painted steel, and thick rugs create a space that embraces the body. The balance between luxury and active is continued in the bathrooms where the brightly colored surfaces are combined with striking black fixtures and terrazzo floor.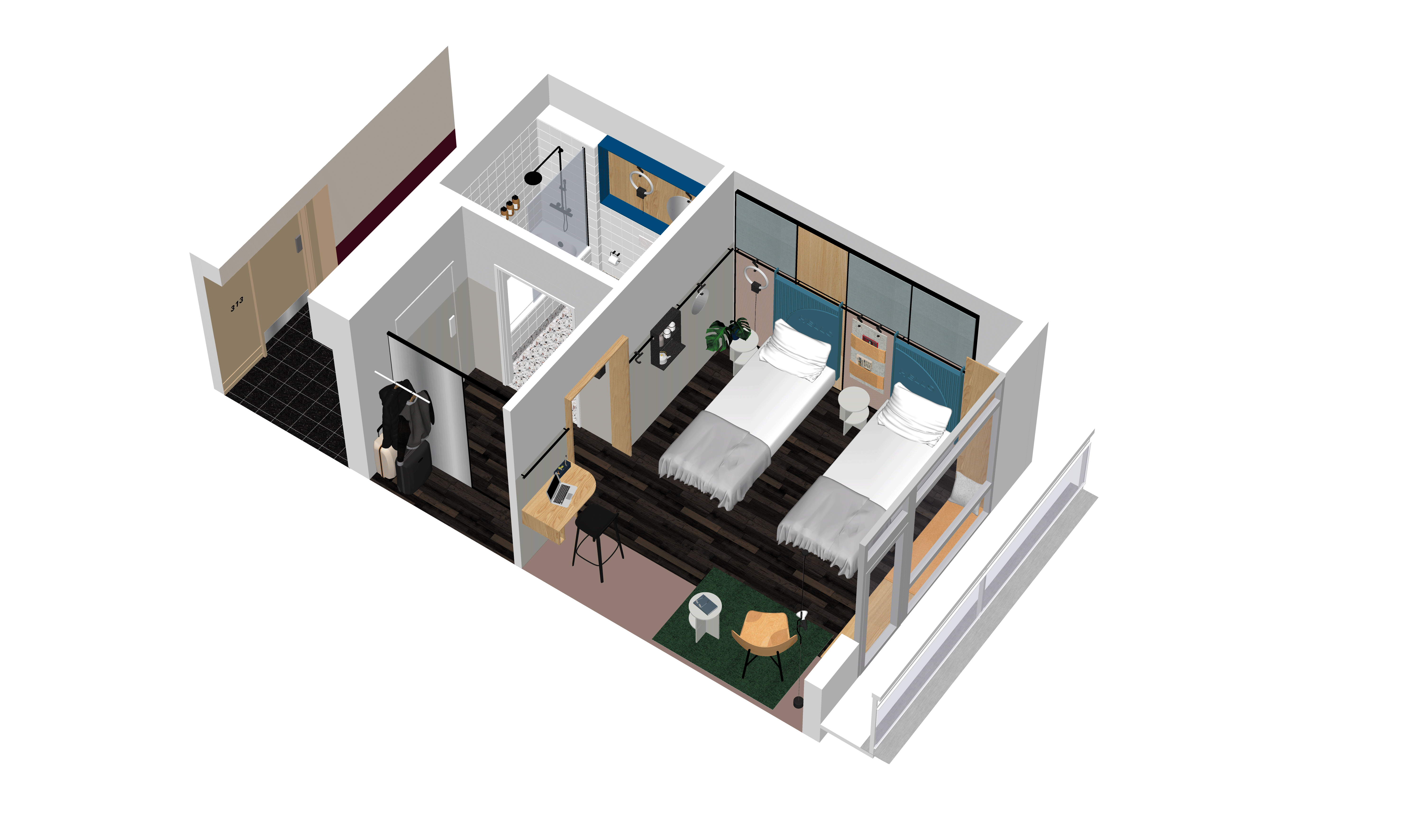 The O-Lamp

A mobile and flexible product of our design is the O-Lamp. The O-Lamp is a combination of high-quality materials and active functionality that can both sit on a surface or hang on a hook from the rail-system. It is made of a cube in black speckled Hi-Macs as the base with a round LED light tube with one side covered in brushed steel. The O-Lamp enables guests to create different light settings from the same source of light – if the light tube side is facing the space it produces a lot of light, but if the light tube side faces the wall it creates soft light and another mood.