DANISH DESIGN CENTER
Type: Office
Client: Danish Design Center
Location: Copenhagen, Denmark
Area: 450 m²
Status: Completed, May 2018
Photos by: Julie Due
With sustainability in mind



Spacon & X has created a new physical framework for the workspace of Danish Design Center, designed with sustainability and recycling in mind. In this flexible and aesthetical space, open source design has been used at the basis for new spatial zones and create a flexible system, setting the scene for both new upcoming designs, materials and existing designer classics.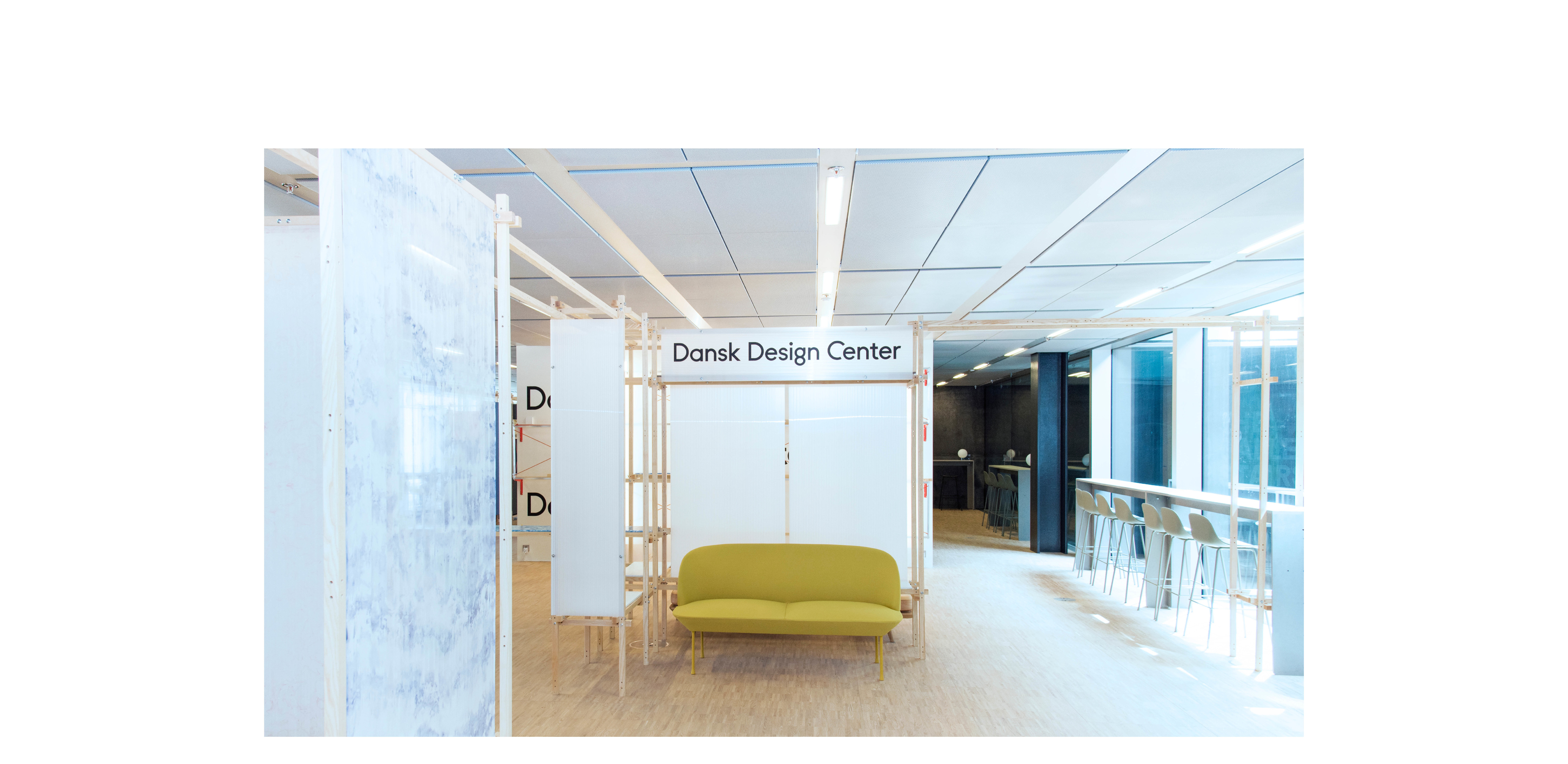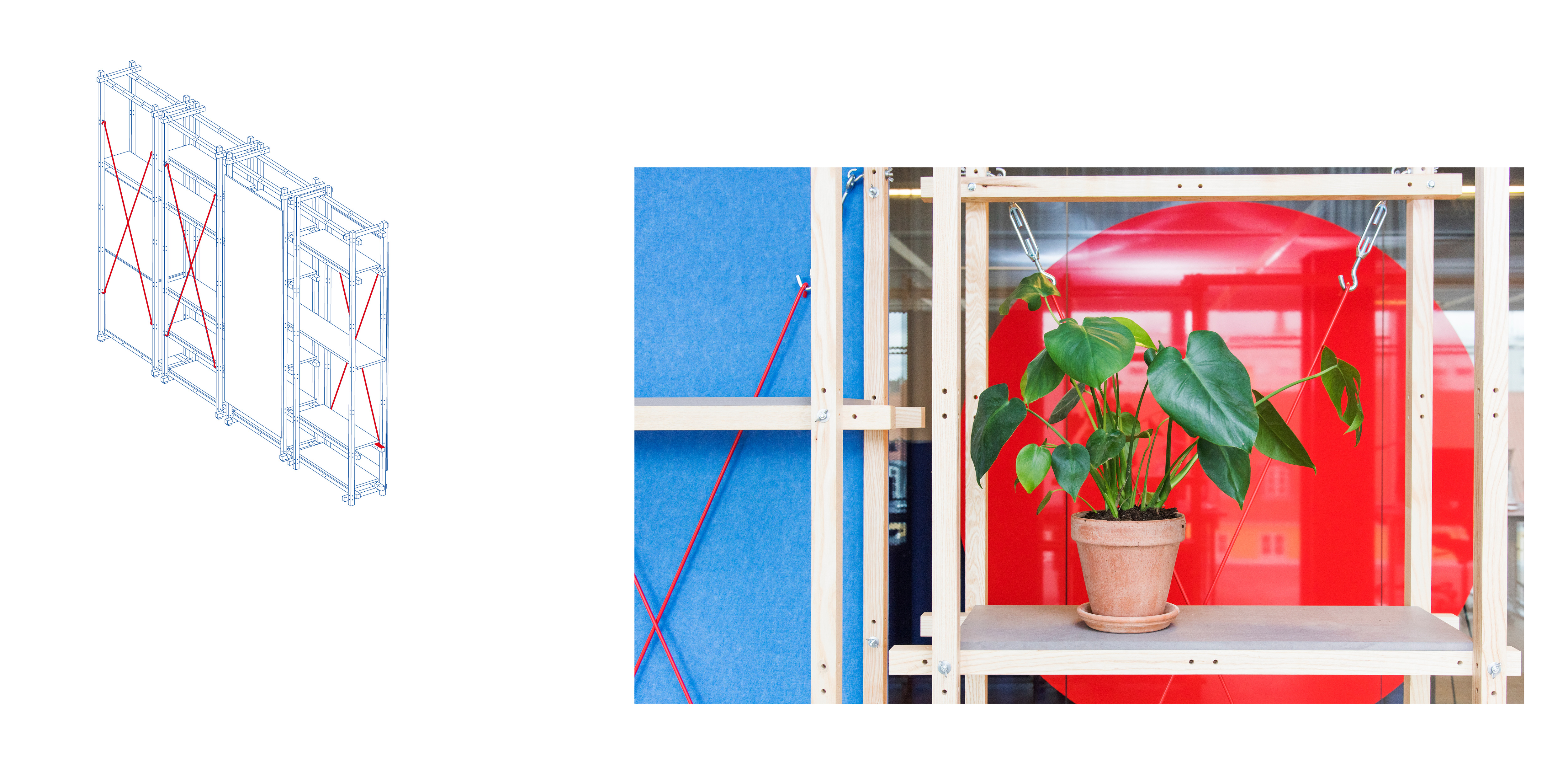 Flexibility
For the flexible and playful workspaces Spacon & X has, in collaboration with Open Desk, created an open-source office product line consisting of a meeting coupé, whiteboard-dividers and phone booths as moveable elements, which all together make it possible for Danish Design Center to adapt and expand the area when needed. The phone booths and meeting coupe has been produced in grey, yellow and blue valchromat and are lined with colored Echo Jazz – a sustainable acoustic material that upcycles old plastic bottles collected from the Pacific Ocean. This furniture, together with movable whiteboards/room dividers, creates a dynamic space that can easily accommodate for example longer workshops and also quickly be changed by the movable pieces for more spontaneous meetings.