H22 - DROTTNINGHÖG
Type: Community Center
Client: IKEA
Status: Completed: June, 2022
Photographs by: Spacon & X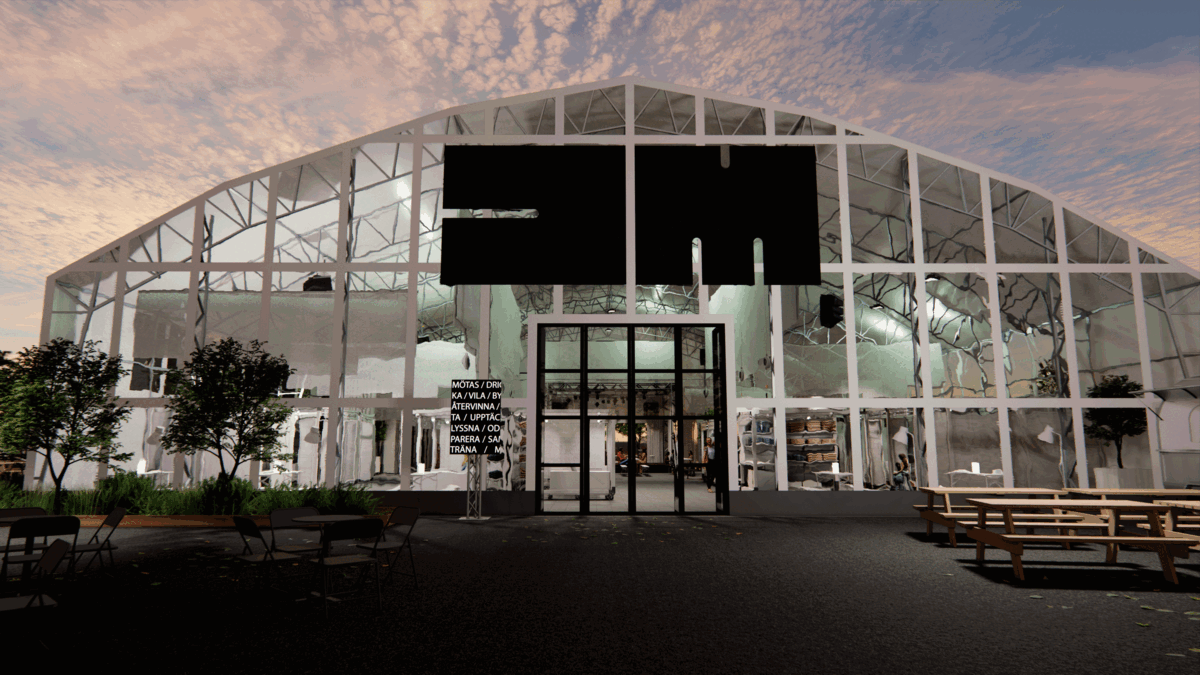 IKEA Collaborate with SPACON & X to Create a Lively Urban Farm & Marketplace

IKEA have employed Spacon & X to design their first 'DM', their new community-focused business idea that aims to become a local business start-up hub and meaningful 'third place' for local residents. Built as a prototype as part of the city of Helsingborg's H22 international expo which opens in May, DM stands for Do More - and also Drottninghög Market, the local neighbourhood's name - and combines many business and community activities to create a lively place for this area of the southern Swedish city.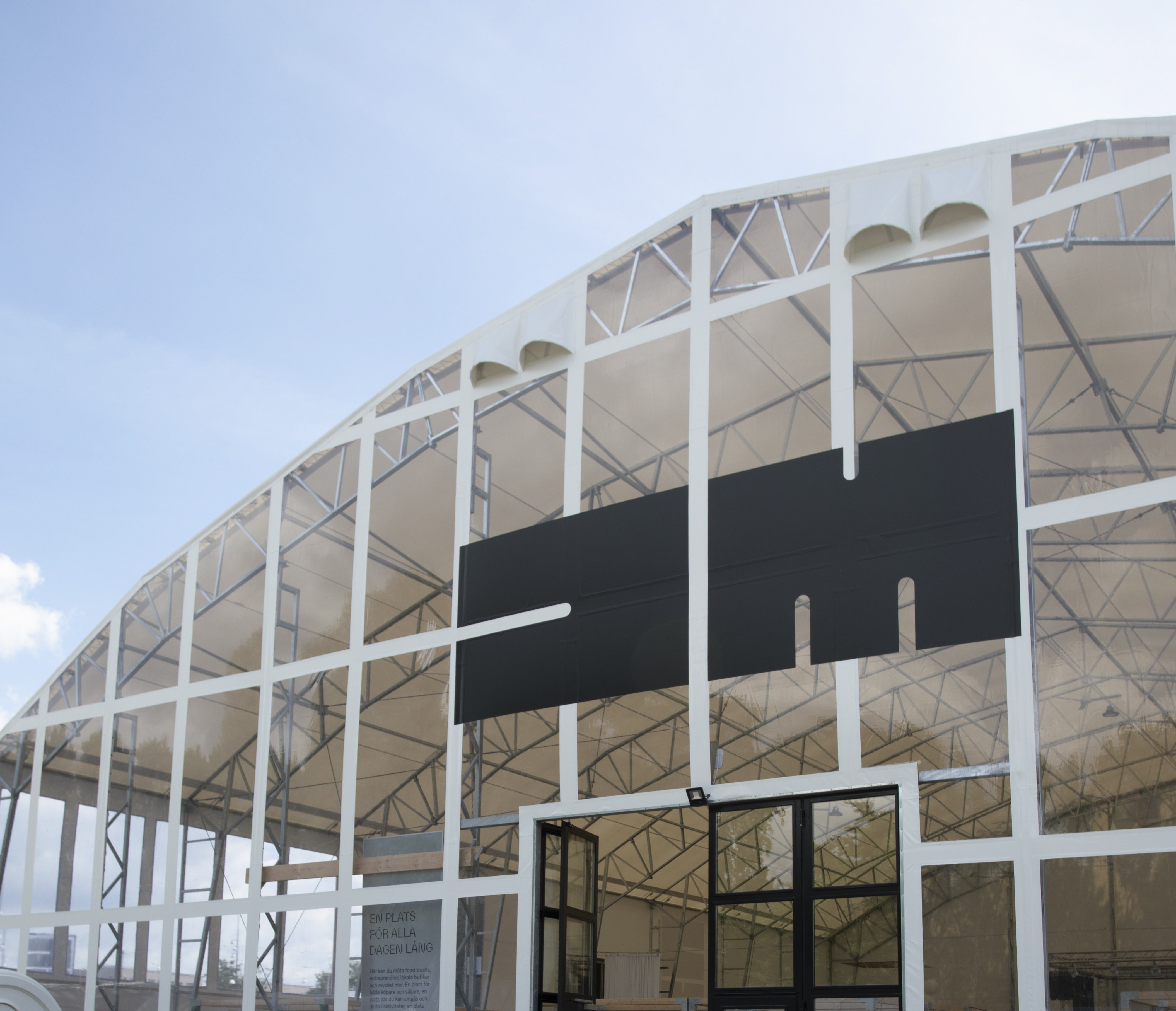 A Place Full of Activity

Spacon & X have brought together IKEA's large ambitions of combining many diverse programs to create an abundance of life and activity; including an urban farm with hydroponics, a kitchen creating meals from the farm's produce, and ever-changing marketplace, events, meeting space, playground and public spaces. The siteplan composes these activities together through a series of squares and paths, arranged to retain the existing landscape, optimise the farms production, address the 3 different entrances, and utilise an existing local shortcut as the main site axis to activate the new area.

The strong geometry of the layout - consisting of orthogonal grids, a strong diagonal site axis and large encompassing arc - combines local urban and classical garden typologies to create the areas of farming, markets, events and hang-outs.

Spacon & X's founding partner Nikoline Dyrup Carlsen describes the masterplan as "a collage of old and modern urban ideas that make people subconsciously understand the place simultaneously as a grand walled garden, a sequence of market and event squares, and corners of quiet areas. This controlled geometry of the plan is offset by the organic nature of the farm's vegetation and the life and colour that people will bring"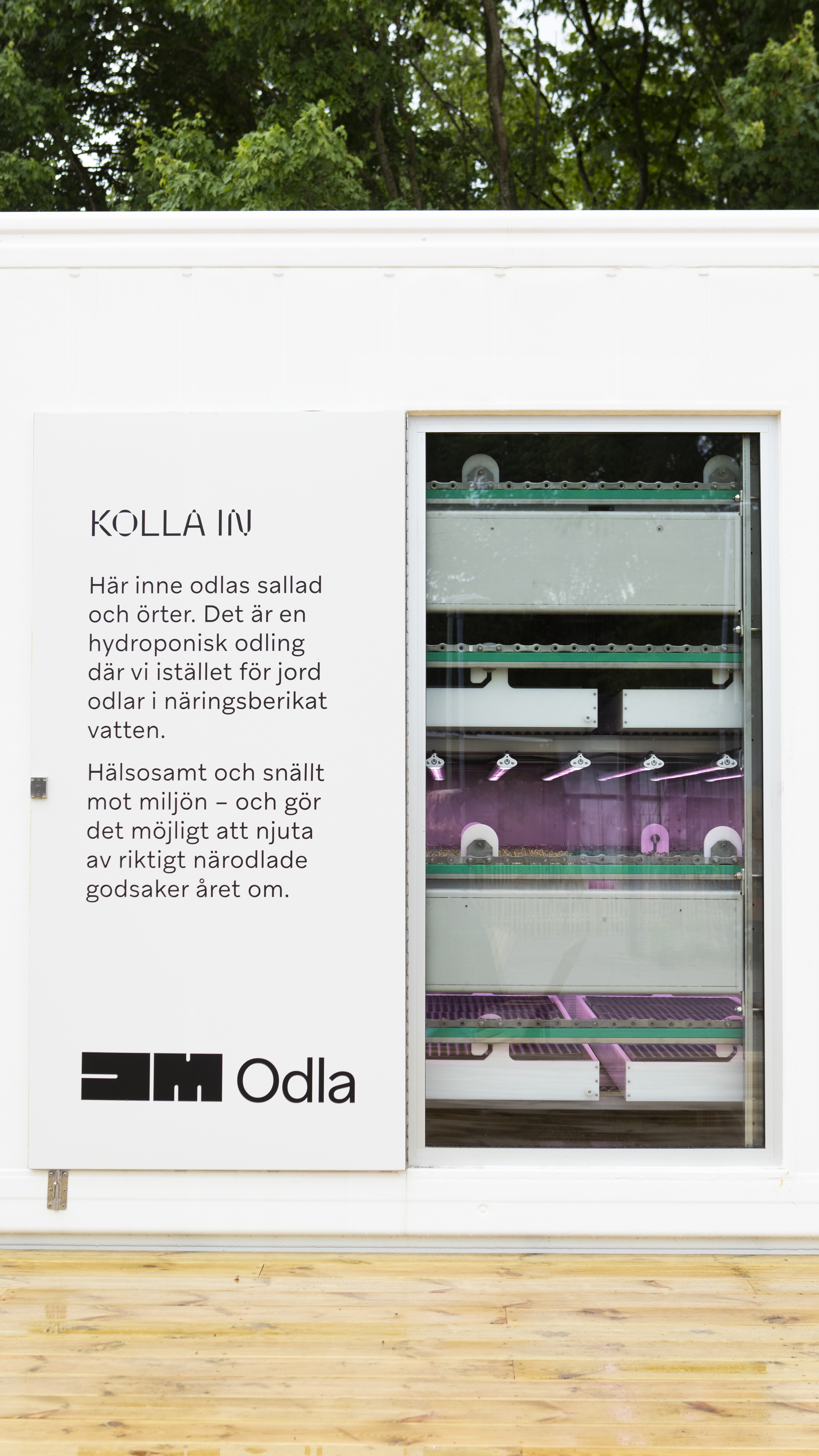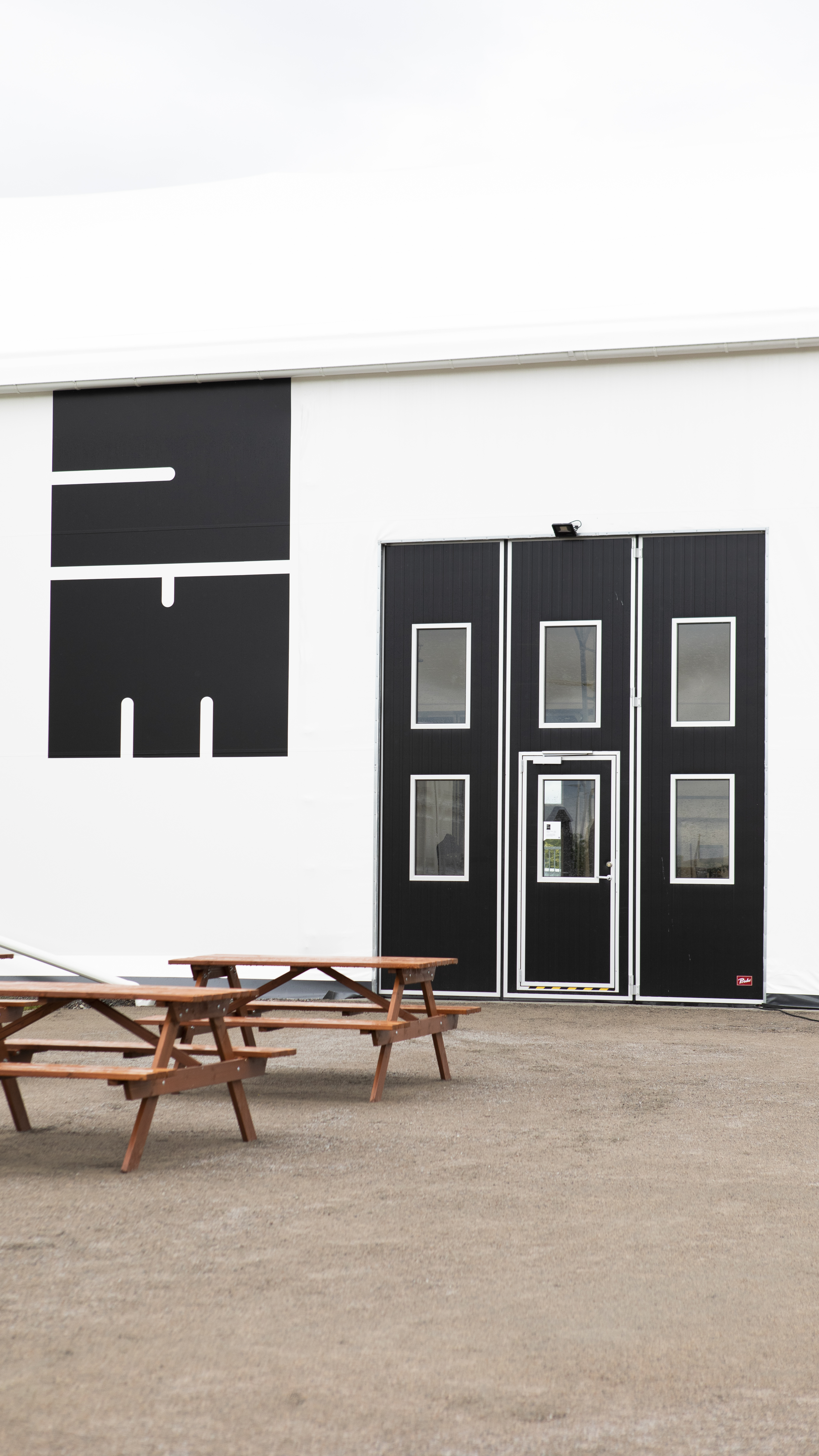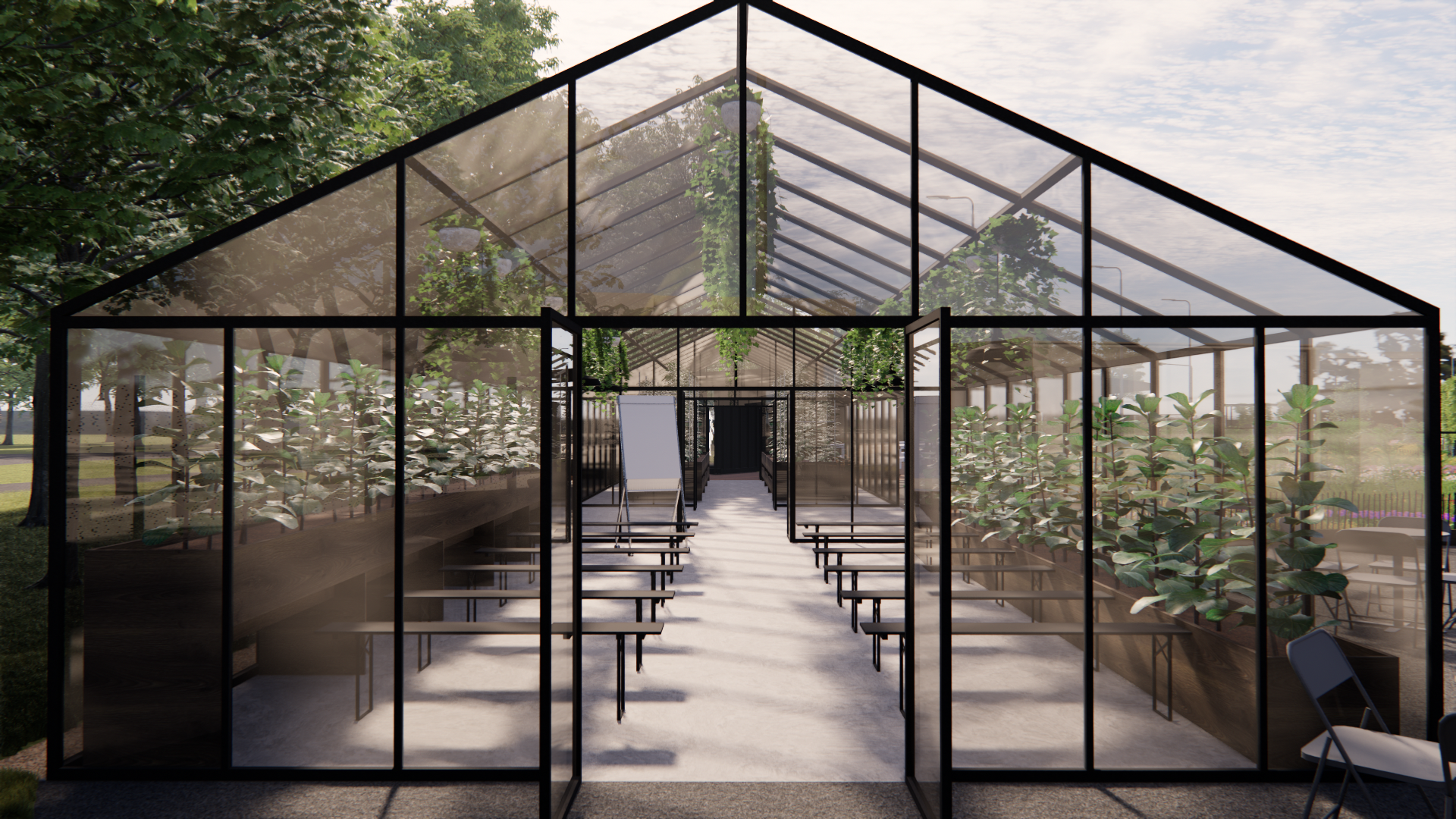 An Efficient Architecture as a Backdrop to Life

Starting from DM's contemporary, simple and bold visual identity created by the creative collective SKEWED, Spacon & X have created a simple yet sharp spatial identity that is utilitarian in its role as a background to the focus on the many activities happening on-site.The project has optimised its construction resources, to maximise community activity resources, by choosing to use the most efficient options for each structure - including agricultural tents, shipping containers, box-truss structures, and complete prefab buildings.

Spacon & X have harmonised these different elements through the strong geometry of the site plan together with a black, white and translucent colour scheme that creates a sharp, urban expression in a purposeful and striking contrast to the organic and colourful farm. There is a material complexity within this minimal colour palette that creates a tactile richness across DM; from the layering of raw steel and translucent scaffold scrim of the Signage Towers, to the delicate aluminium profiles and tomatoes of the greenhouses, to the warping mirrored and transparent surfaces against the ceiling suspended textiles in the tent.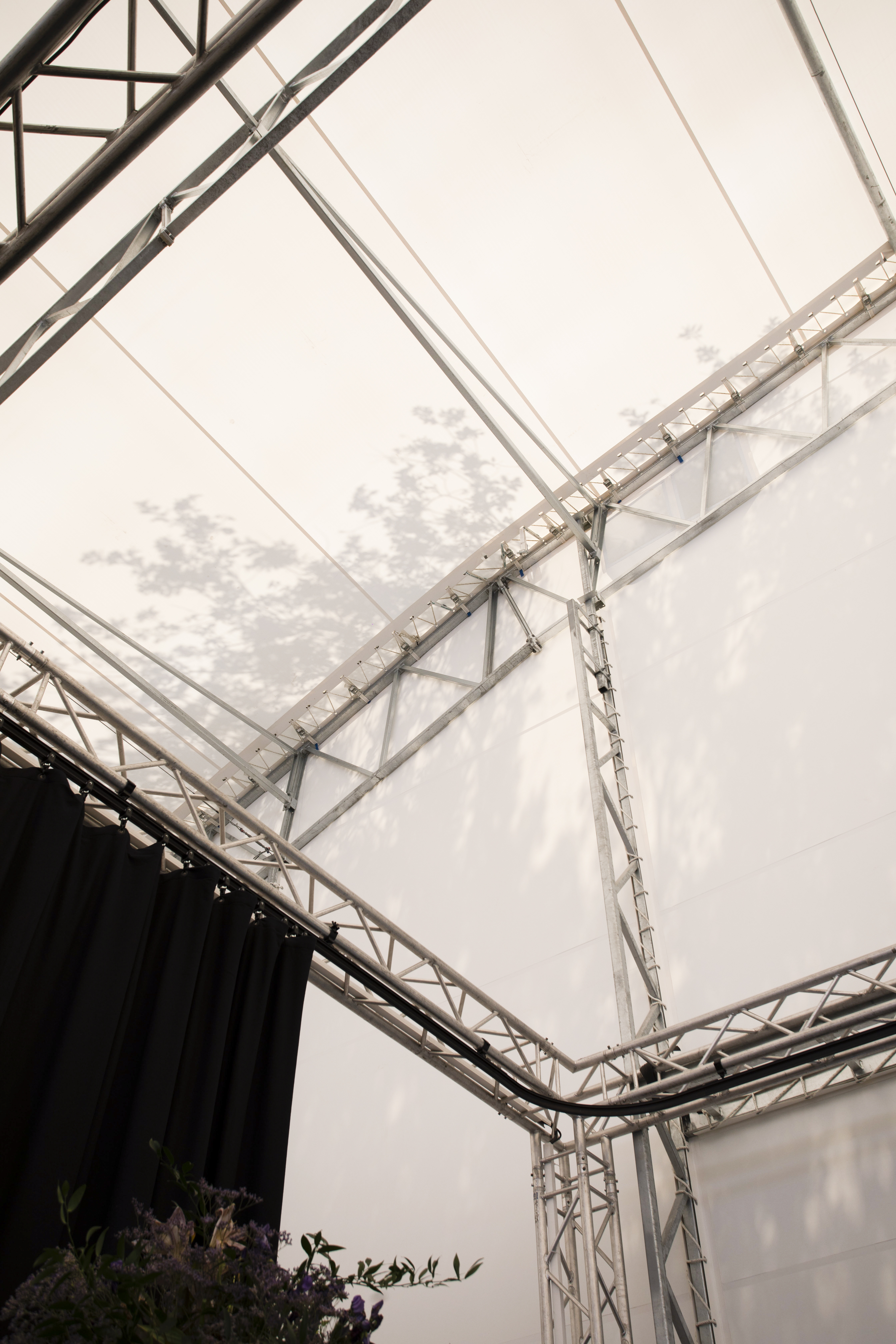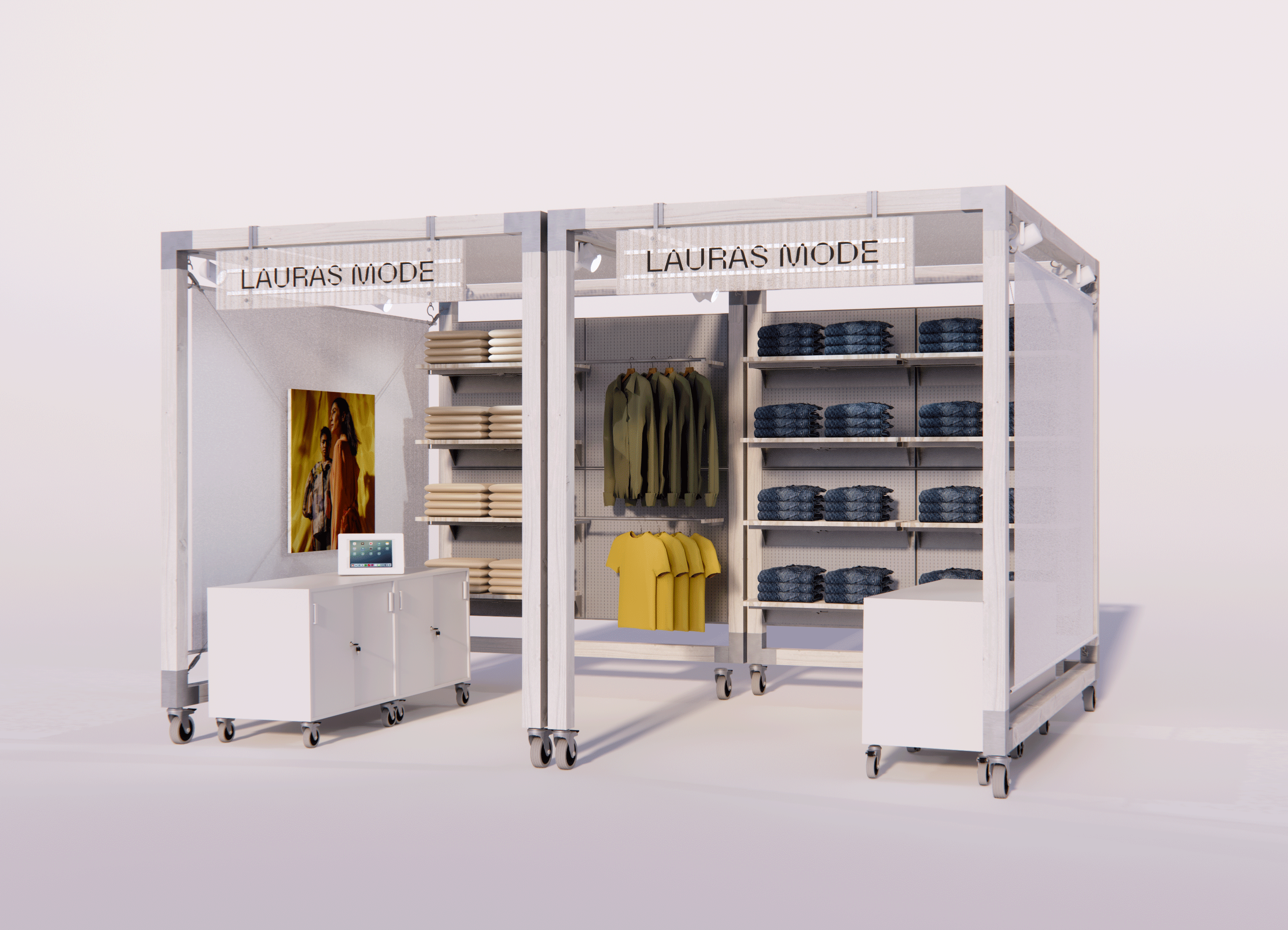 That there are so few non-utilitarian additions, such as the mirrored surfaces and the taut textiles suspended in the tent's ceiling, exemplifies the care and efficiency of Spacon & X's design to create DM's unique and sharp identity from within a composition of standardised building systems.

"At Spacon & X we believe in creating honest and expressive constructions as a visual language that people can better relate to as a form of accessible design, which has been an important value in all our collaborations with IKEA. DM takes this a step further with every decision communicating the most functional way to create the spaces for all these activities to happen, yet still with a harmonious and unique identity," says Spacon & X project architect Jack Perry.