POOL AT HIGHSNOBIETY HQ
Type: Retail Display
Client: POOL Berlin
Location: Berlin, Germany
Status: Completed, May 2022

Photos by: Haakon Korbi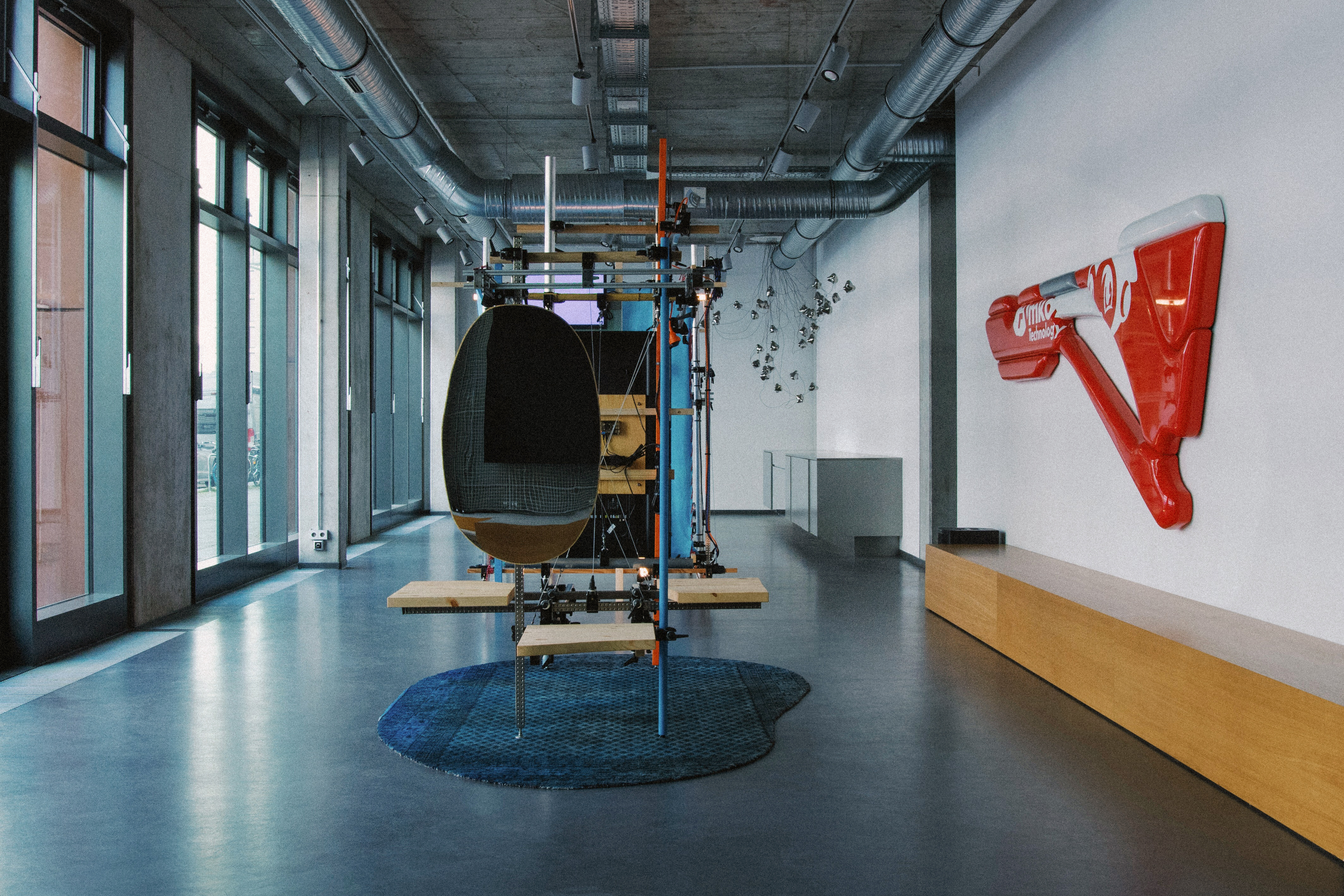 Spacon & X was enlisted by the fashion-rental service company, Pool Berlin to create the installation design for their week-long pop-up at the global multi-media company, Highsnobiety.

Highsnobiety invited POOL into the heart of their Berlin headquarters to showcase a new way of consuming fashion. POOL as a company, is a modern take on how we could re-imagine the ecosystem of fashion in a circular way. Turning the spotlight on an alternative to the traditional form of consumption, POOL provides members with access to an extensive library of curated, sought-after fashion items. Over a 10-day period, POOL created a dynamic environment in which to explore the future of access, without the burden of ownership.





Spacon & X was appointed to be the leading design and architecture studio, and sought to present this game-changing concept from a spatial perspective. The installation design resulted in a low-impact, modular walk-in closet in honour of the 10-day pop-up.

The modular installation, purpose-built to emulate a classic retail experience, has been constructed from 90% repurposed materials. In a balance between controlled and uncontrolled elements, the structure deconstructs industrial, functional elements, taking them out of their comfort zone and placing them inside a powerful and characterful design, in alignment with POOL's signature playful visual identity.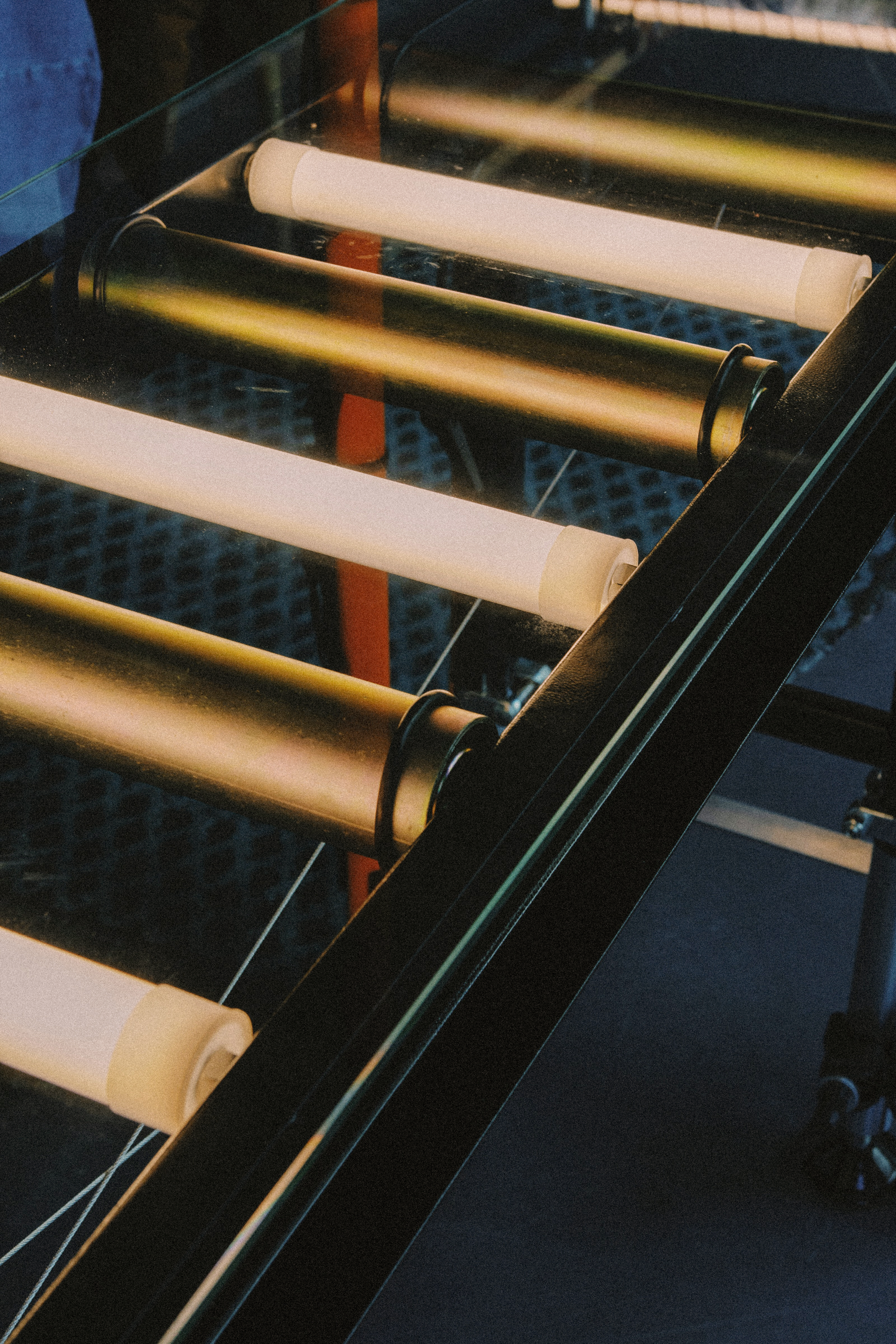 As such, the installation modules have been designed in a circular disassemble / reassemble system based on recycled materials and ready mades. The installation presents overdyed recycled textiles, stained recycled wood with natural linseed oil. A system that is 90 % recycled and 100 % reusable for disassembly and reassembly in future locations.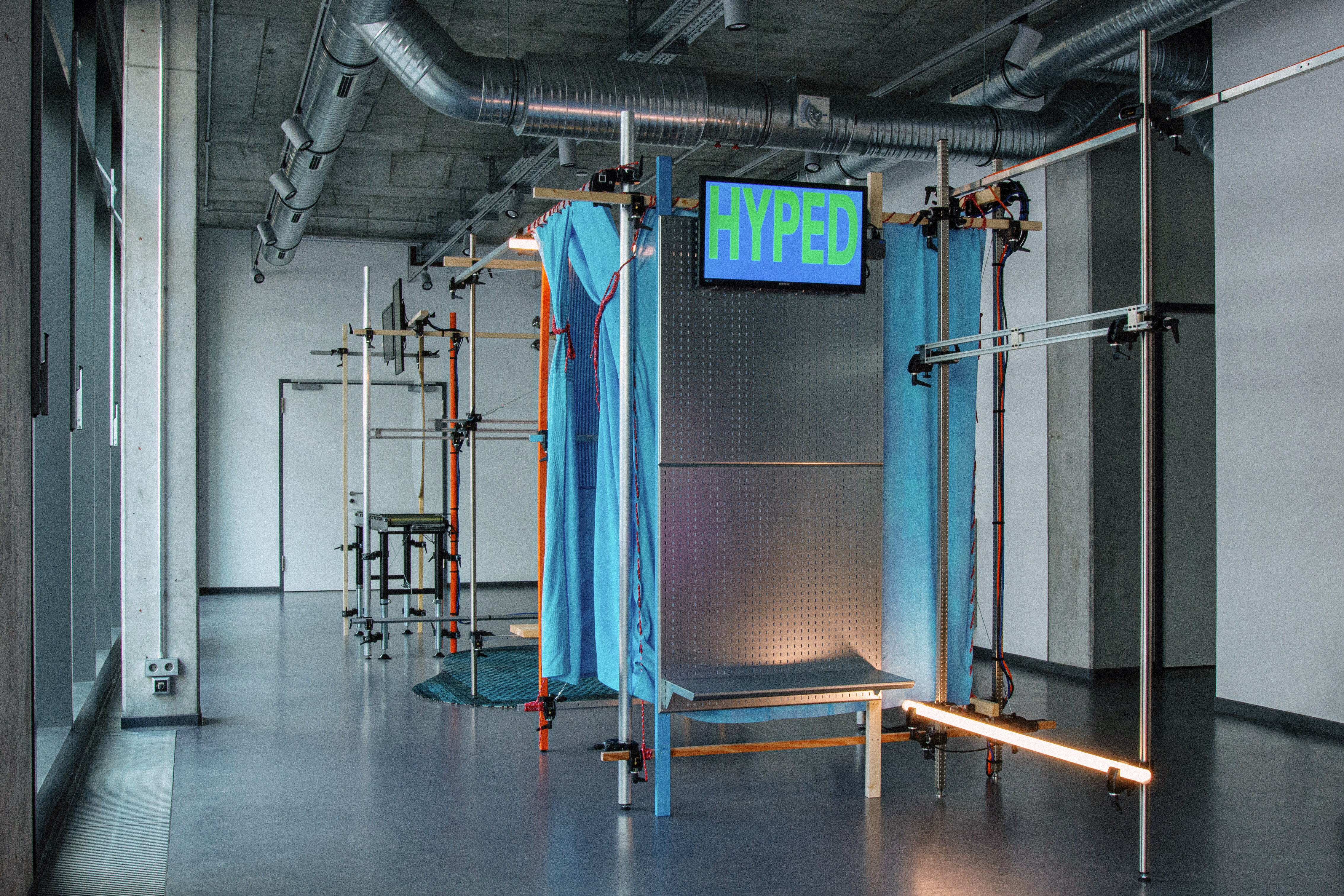 "For us it was a no-brainer to create a circular disassemble / reassemble system based on recycled materials and ready mades. The harder part is to assemble the system in a balance between controlled and uncontrolled which doesn't tip too far into a generic DIY look, but has enough character and recognizability to convey a strong spatial identity for POOL.''

Svend Jacob Pedersen, Founding Partner, Spacon & X