POPL TAKE-AWAY

Type: Hospitality
Client: Noma
Status: Completed, June 2022
Photographs by: Spacon & X
In 2020, Spacon & X was enlisted to design the space for POPL, a new restaurant within the Noma family. The POPL restaurant has since its opening seen major success, and in early 2022, Spacon & X was again assigned to design an extension to the existing restaurant in the form of a Bottleshop and Takeaway area. Essentially, a reinterpretation of the same universe and spatial identity of the restaurant establishment, yet in an innovative way that separates the restaurant and the take-away space. The Noma family also wanted to create an informal take on the more formal POPL burger restaurant, in a way that resembles a French wine corner where you can come and drink a glass of high quality wine and eat a takeaway burger 'on the go'.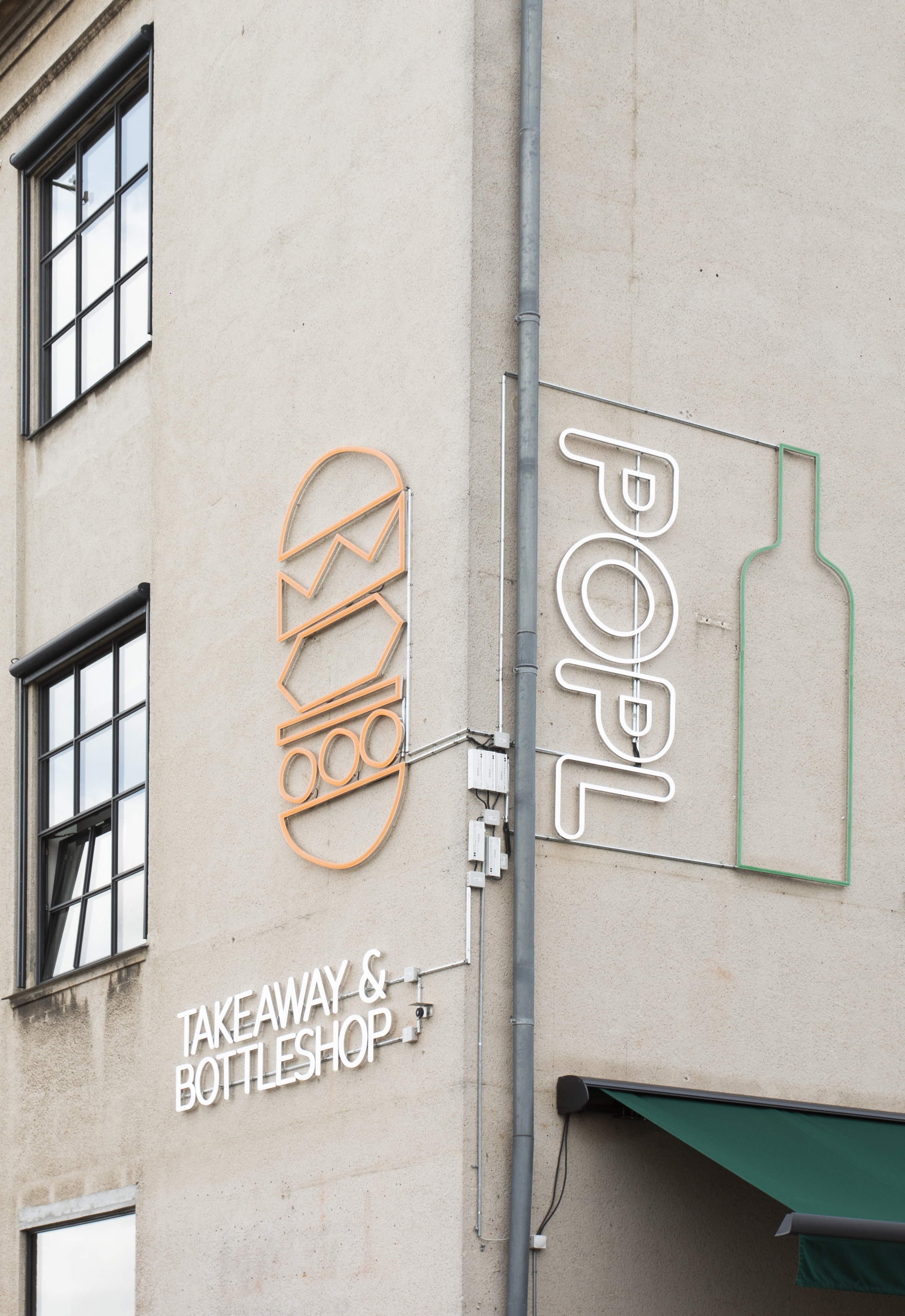 Thus, the design aims to be a new take on how a burger Take-away area can look and feel with an identity that has a clear resemblance to a fast-food restaurant whilst simultaneously questioning how you do this in a ''Noma way''? and with a reference to their inspiration of an informal French wine shop. As such the design also aims to question how we can design a take-away space and is made without an excessive use of clinical materials such as steel and tiles that is seen in many other burger bars around the world. Instead, a range of more natural materials have been used. The design for the takeaway space also accounts for the honesty POPL employs in their process of sourcing high quality foods and raw materials, and is therefore reflected in our design. A range of different woods, handcrafted items and other natural materials have been chosen to illustrate the simplicity, the authentic artisanship and the craftsmanship of the food of POPL that gives the space a more tactile and organic atmosphere.

In essence, the materials employed in the process of creating the POPL space all possess various qualities along the lines of: longevity, durability and craftsmanship - reflecting the high quality of POPL's own menu. The bar from the previous restaurant space, has been repurposed, moved and reused in the take-away area and painted with natural linseed oil sourced from the Danish manufacturer Linolie. It also showcases our furniture collection made in collaboration with e15, in naturally brown core ash wood in the form of barstools, yellow pendants lamps that are designed in collaboration with Jonas Edvard Studio made out of seaweed and hand blown drinking glasses by Studio 0405 amongst others.