REGION HOVEDSTADEN
Type: Office
Client: Region Hovedstaden
Location: Copenhagen, Denmark
Status: Completed, May 2021

Area: 1200 m²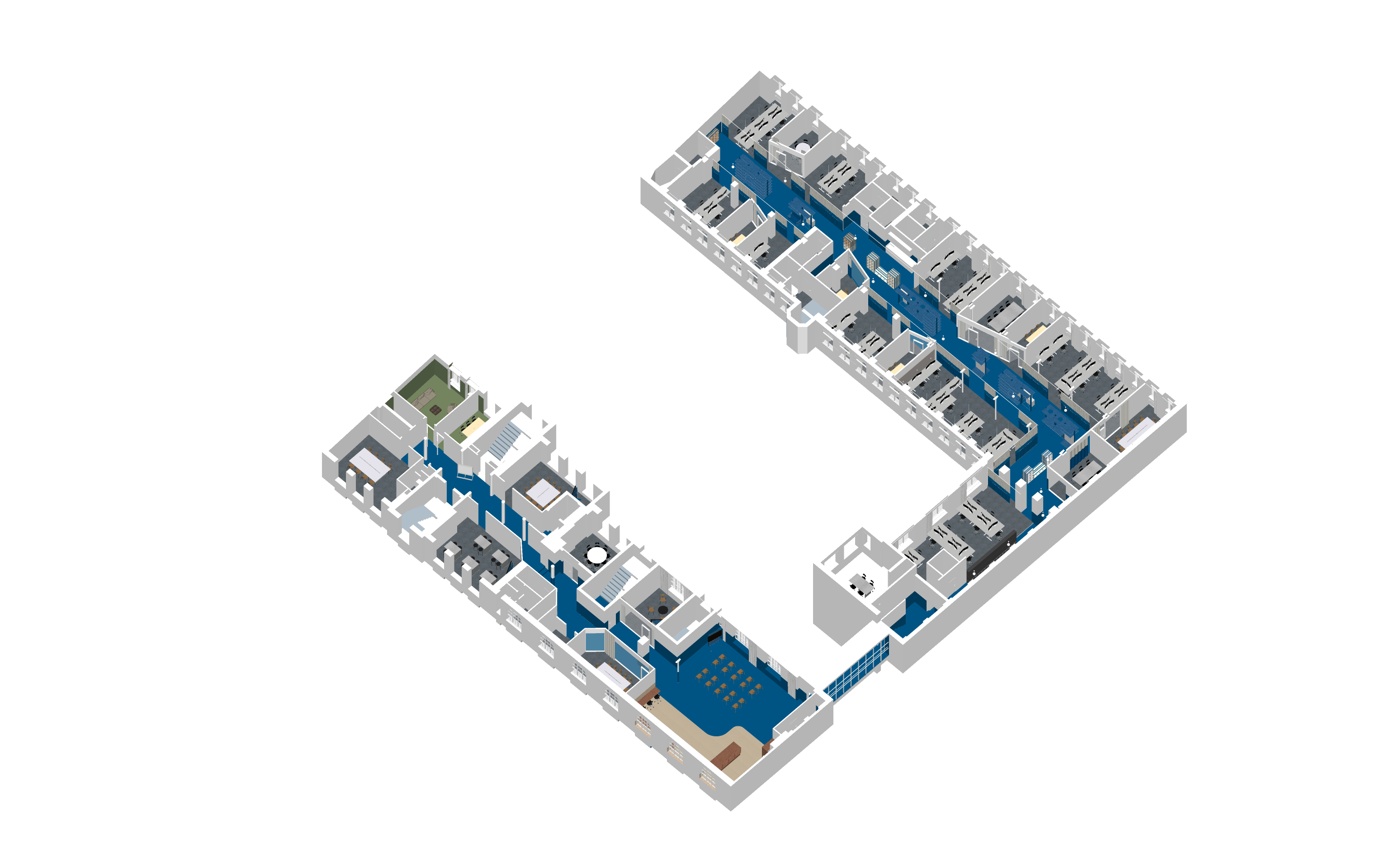 CHECKING THE PULSE ON DANISH HEALTHCARE RESEARCH

SFI (Sundhedsforskning & Innovation) is the heart of healthcare research and innovation of the Danish healthcare system. SFI moved from Hillerød into their new offices, located centrally in Copenhagen close to Rigshospitalet, where they are able to continuously check the pulse on Danish healthcare research.

The office is laid out around a blue "main artery" which functions as meeting point, storage, informal seating and collaboration space stretching through the entire office space. The main artery consists of a modular system employing the structure of common warehouse hardware combined with bespoke carpentry.

The main artery facilitates privacy and focus in the open office space while allowing for meetings and diffusion across the office.