SPACE10 2.0

Type: Redesign of Office
Client: SPACE10
Location: Copehagen , Denmark
Status: Completed, February 2019
Awards: FRAME Award 2020 Nominee - Small Office of the Year
Photos by: Hampus Berndtson and Nana Hagel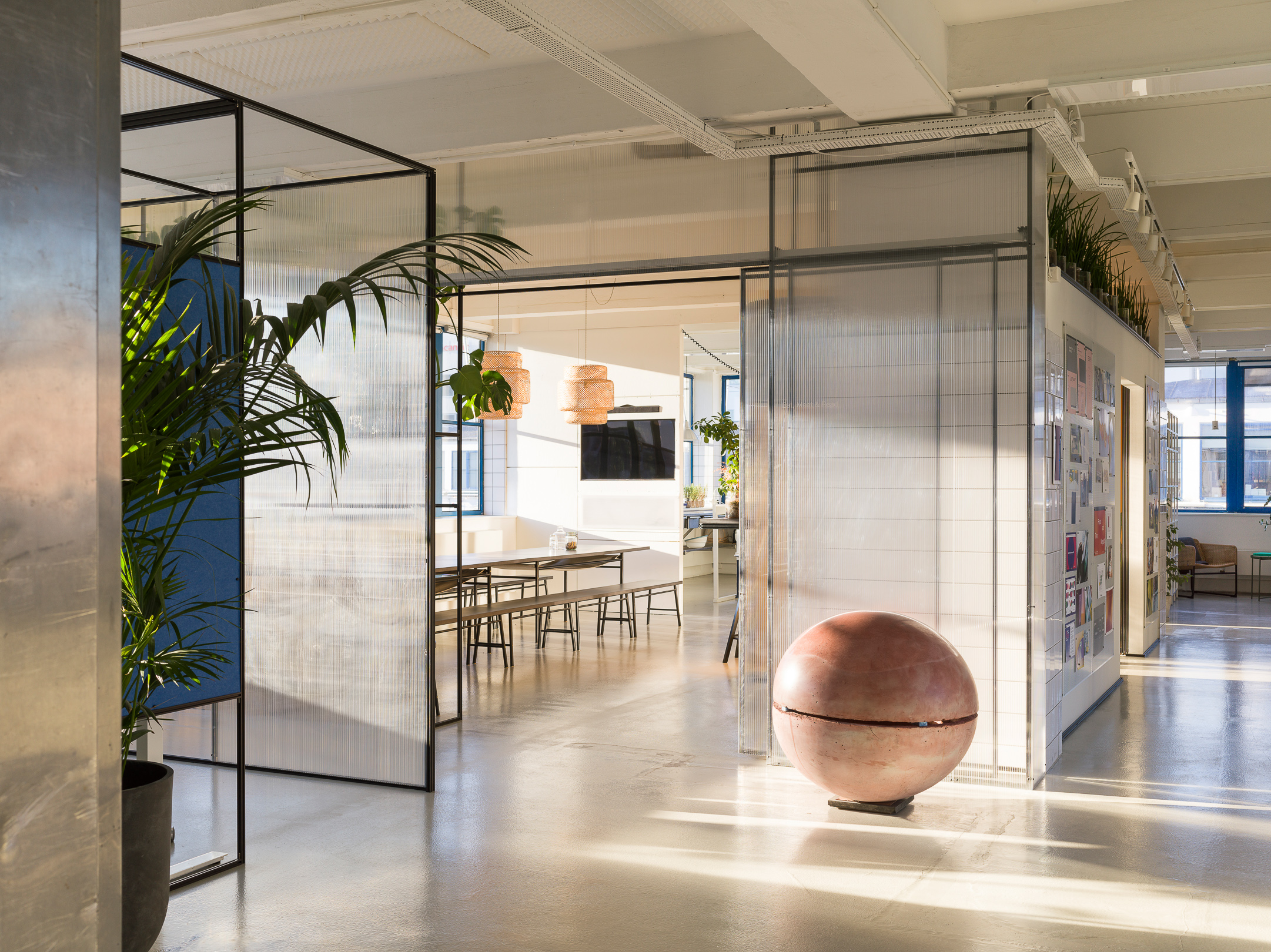 A new typology of office design

Finding that the open-plan didn't suit its workers, SPACE10 & Spacon & X teamed up to create a "new typology" of office design.The design needed to forefront wellbeing and productivity, as well as accommodating its growing workforce.

The formerly open-plan office space was divided into an area made up of several semi-open "cubes" that act as on-demand workspaces and meeting rooms.

Employees now have the ability to flit from an open meeting room to the privacy of an insulated cocoon. And if they're in the mood for socialising, they can move to the ground floor to interact with colleagues and the general public in informal settings. New workstations hybridise the cubicle and open plan. These semi-open acoustic 'cubes' provide privacy and suggest a barrier to those outside while enabling easy interaction between teammates within.