STINE GOYA - SS24
Type: Temporary, Set Design
Client: Stine Goya
Location: Copenhagen, Denmark
Status: Completed, 2023
Photos by: Spacon&X

The set design for the Stine Goya 'HOMECOMING' SS24 show delivered by the Copenhagen creative practice Spacon & X marks the fourth collaboration with the brand. In stark contrast to Spacon & X and Stine Goya's previous collaborations, this season's scenography focuses on a more personal touch, presenting a sensory, immersive experience driven by the collection's concept of 'HOMECOMING'.

Our catwalk this season, takes place around a metaphorical communal dinner table – famed and beloved by Copenhagen's communities. By inviting our audience into this experience at the Kartoffelrækkerne, Spacon & X and Stine Goya create a moment of intimacy and belonging for all attendees.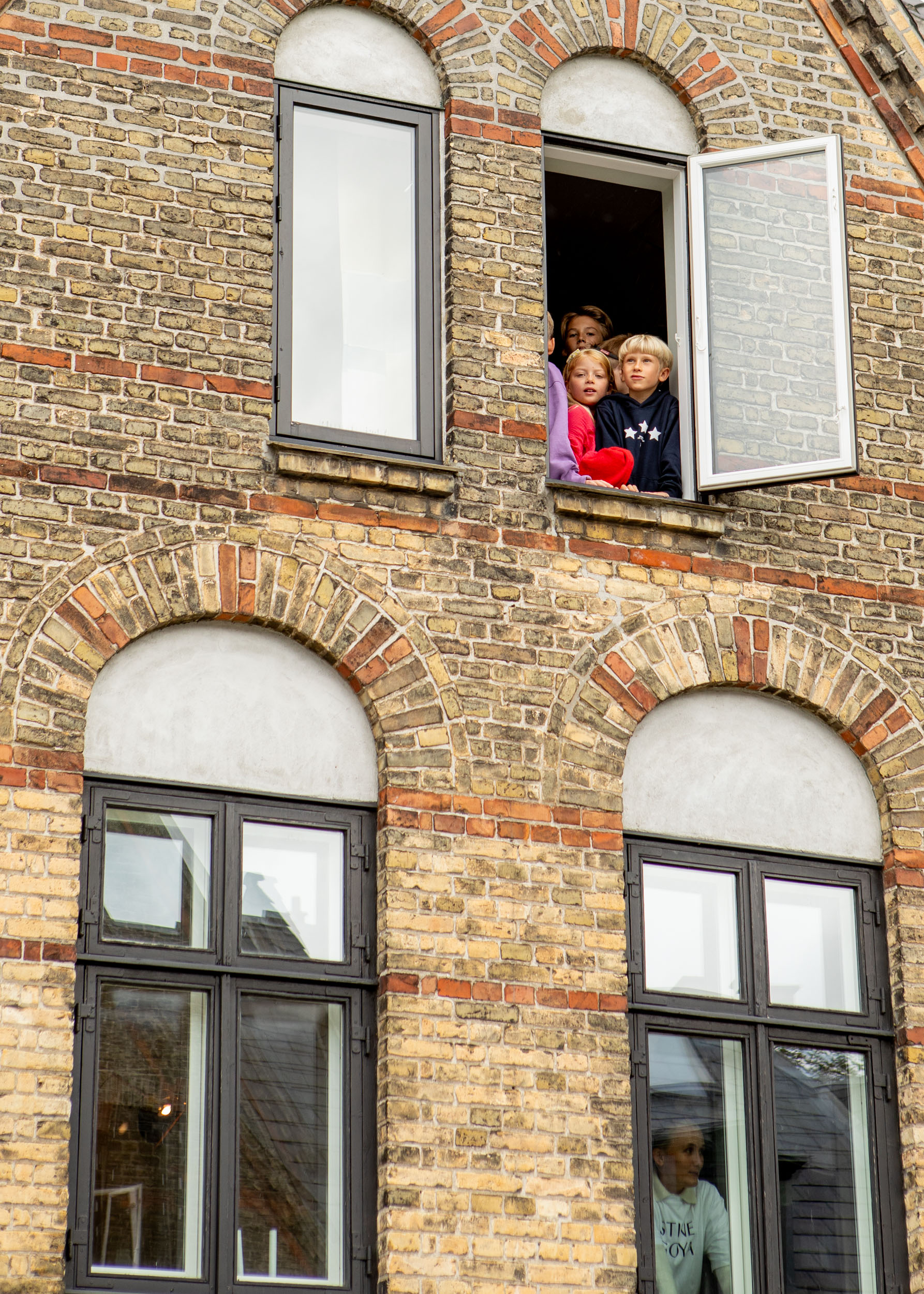 To support the idea of 'home' as a concept rather than a physical space. Utilising the natural backdrop of Eckersbergsgade, set details are inspired by the traditional street dinners at Kartoffelrækkerne, paying homage to the long-awaited Danish summers and seasonal dishes neighbours share under the neverending daylight. The result is an exaggerated long table open for the extended Goya community to share and enjoy coming together as one.


"Through the sculptural placement of seasonal food and carefully curated, locally borrowed tableware, we have designed a centrepiece installation that runs across the entire length of the table, creating coherence and allowing every guest, to experience and interact with a waste-free design with a fun, interactive and playful finale."
The colored jellies played a central role in this season's scenography, serving both as sculpture elements and curating the vibrant color scheme on the table setting. These jellies were meticulously experimented with and crafted in-house, featuring not only a variety of colors but also an assortment of seasonal fruits, vegetables, and objects.