VIN SUPER NATUREL X BAM EXHIBITION
Type: Exhibition Installation
Collaborators: Vinsupernaturel, BAM
Location: Berlin, Germany
Status: Completed, October 2021

Photos by: Caroline von der Goltz, Thomas Meyer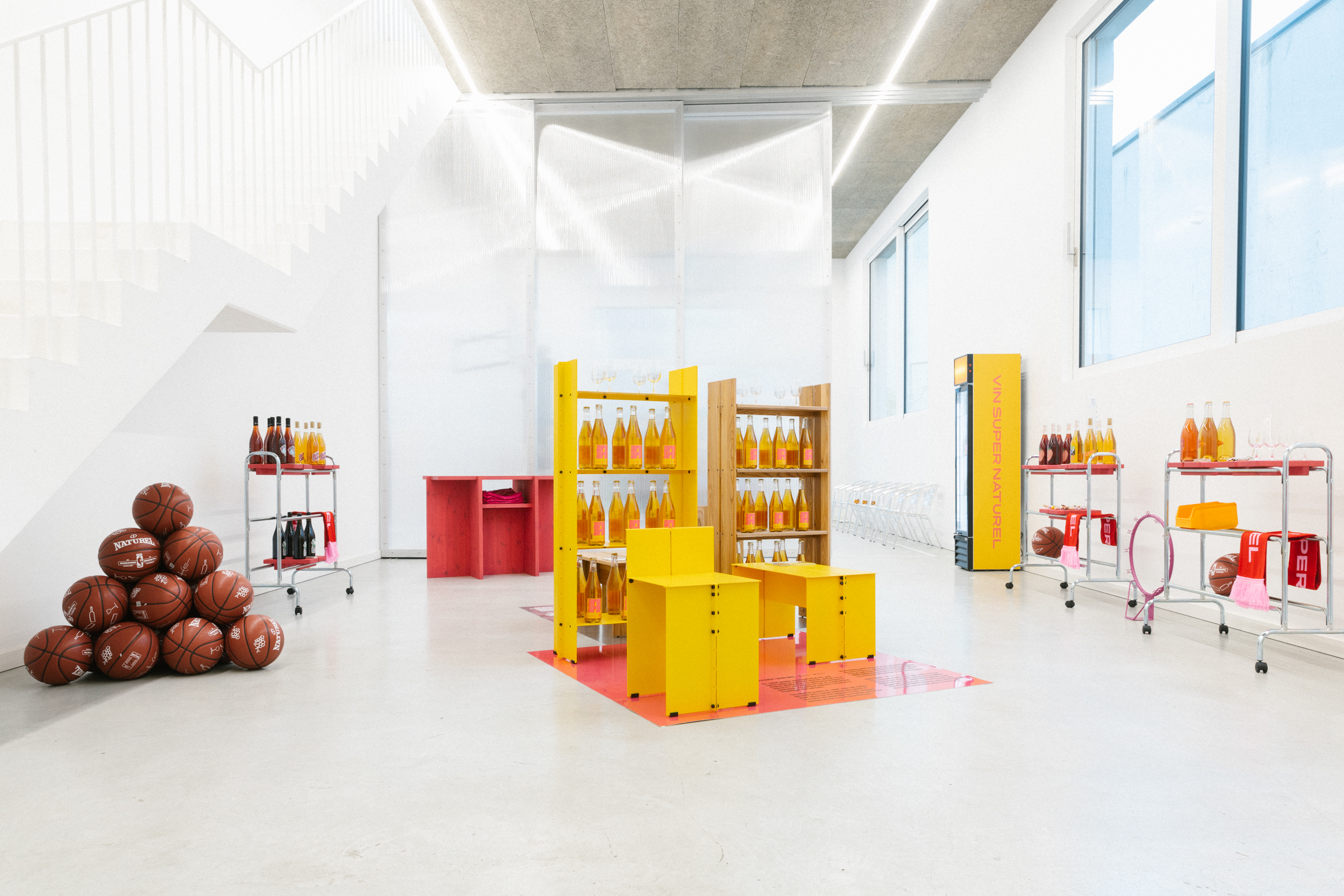 SPACON & X WITH VSN X BAM: NATURAL WINE & BASKETBALL POP-UP SPACE
IN BERLIN-KREUZBERG

On October 8th, 2021 the Danish lifestyle company Vinsupernaturel, the communication agency BAM and the
Cross-functional creative studio Spacon & X opened a natural wine POP-UP in Berlin-Kreuzberg. The common denominator of the three collaborators has been: the interplay of street culture, art, fashion and design.
The interior was fully designed by the Danish Creative studio Spacon & X and invites the guests to taste and
buy Vinsupernaturel's natural wines and play basketball on site of BAM's Kreuzberg office.



The POP-UP combines the world of wine with basketball, fashion and design in an extraordinary fusion. Following the four quarters of the classic basketball game, the copenhagen-based natural wine retailer presents nine wines for the VSN x BAM collaboration in four drops, divided over four different events including a range of new co-collaborators. For this, Spacon & X translates the unconventional bottle design and the bright colours of the collaboration into an architectural concept. In BAM's open space, guests can therefore taste the wines, enjoy different local gastronomes and at the same time play basketball for the entire duration of the pop-up, until the end of November.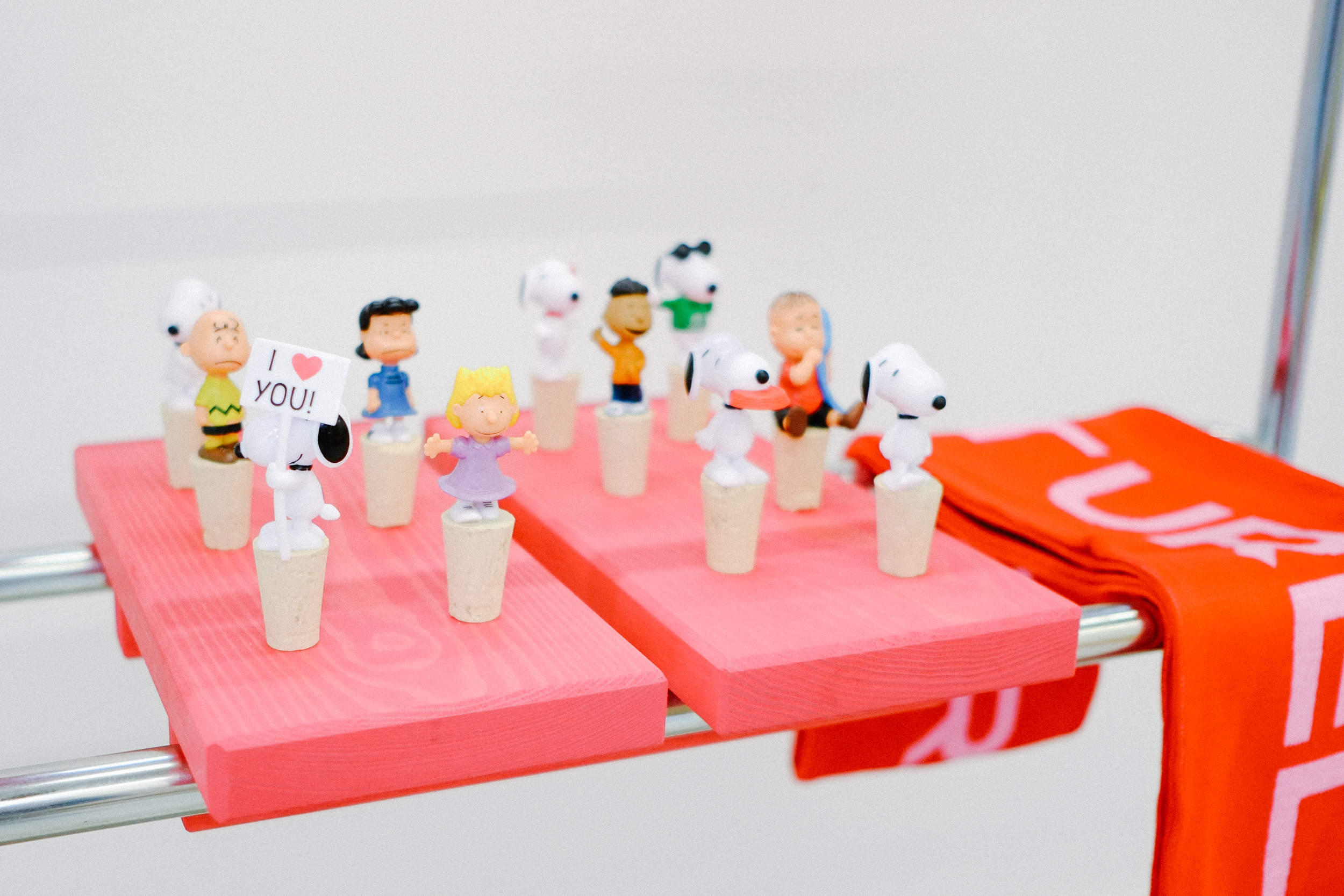 SUPER SUPER + SUGOI SUGOI - すごい すごい
The exhibition also features furniture lines ''SUPER SUPER & SUGOI SUGOI - すごい すごい''.
Cut, folded, powder coated and bolted. Not your typical recipe for a piece of furniture, perfect for an atypical collaboration. The collection is designed by Spacon & X and Ironflag, born out of a supernatural speakeasy in a traditional Japanese restaurant in Copenhagen for Vin Supernaturel and Bento.